Beyond the Biennale: 21 Top Shows to See Around Venice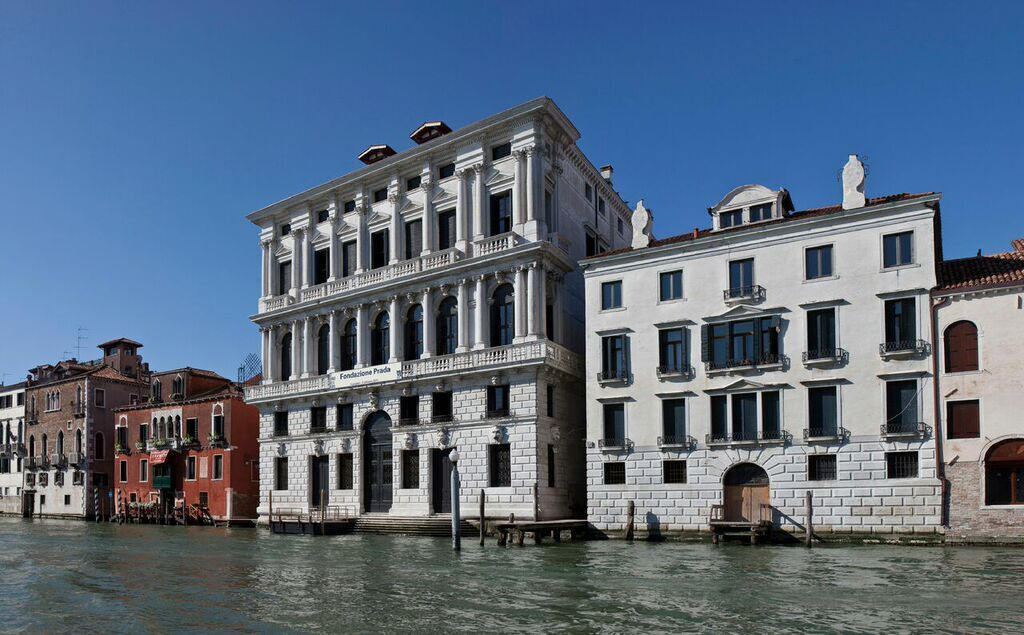 Contributing to the art frenzy, local museums will present a series of solo and group shows, several focusing on American artists. At the
Peggy Guggenheim Collection
, "
Jackson Pollock's 'Mural': Energy Made Visible
" showcases
largest painting ever,
Mural
(1943)—restored to its full force after an 18-month cleaning effort at the Getty Conservation Institute in Los Angeles—and examines the influence of action photographers like Barbara Morgan on the artist's iconic drip paintings. Museo Correr, along with the Written Art Foundation, presents
silkscreen and oil paintings inspired by top-secret government documents in "War Paintings," created over the last decade; while at Ca' Pesaro International Gallery of Modern Art, over 60 paintings by 
More painting can be seen at the
Fondazione Bevilacqua La Masa
, located in the Palazzetto Tito, where new works by
Futurologia, 2015–1958 / 1958–2015
" at the
Palazzo Grassi
, and a group show, "
Slip of the Tongue
," curated by artist
Punta della Dogana
—which is already generating buzz in art-world circles. The Fondazione Prada (which opens its new Rem Koolhaas-designed headquarters in Milan the same day the Biennale launches), takes a more historical approach with "Portable Classic" at its Venice outpost, housed in Ca' Corner della Regina. The show examines the miniature reproductions of classical works prevalent during the Renaissance.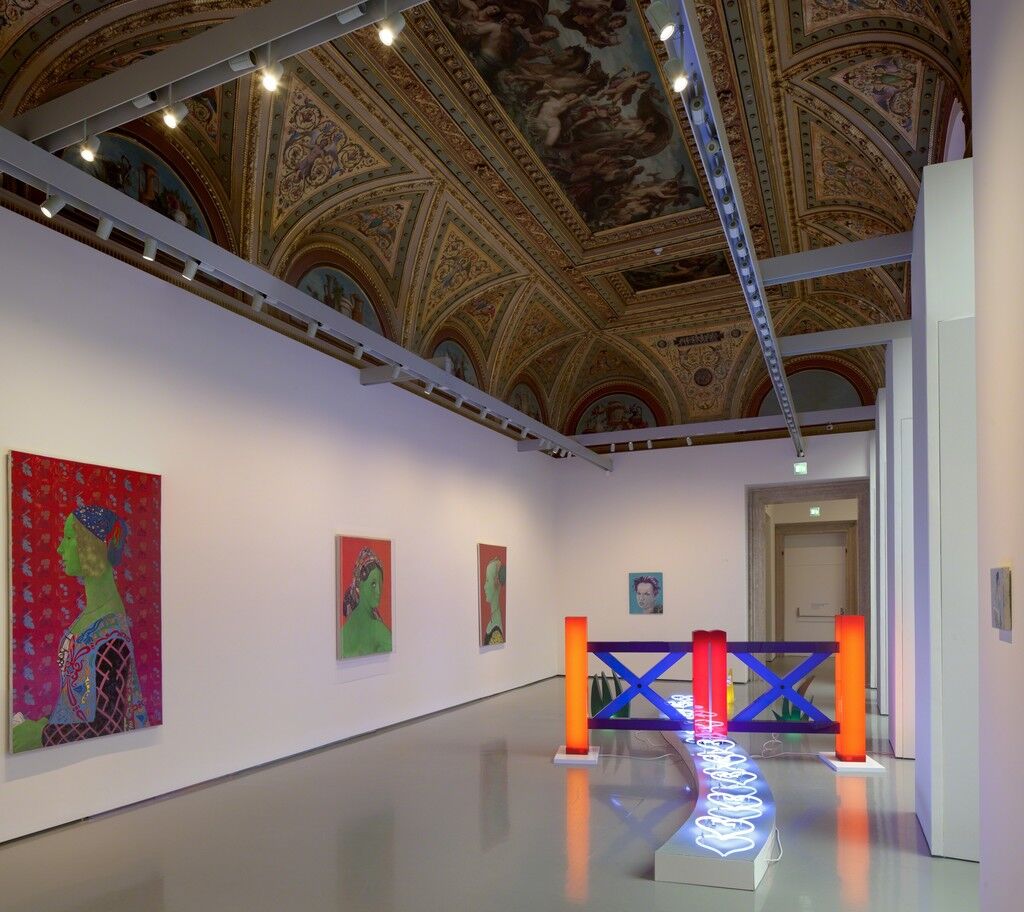 For a larger group show, stop by the Museo di Palazzo Grimani for "
Frontiers Reimagined
," bringing together 44 artists working across multiple mediums in an exhibition curated by Sundaram Tagore and Marius Kwint that considers the effects of globalization. A multisensory experience can be found in "
The Sound of Creation: Sound Paintings by Beezy Bailey and Brian Eno
," presented in the Conservatorio Benedetto Marcello by
ArsCulture
, a nonprofit arts initiative based in Venice. Fellow local nonprofit Zuecca Project Space has organized three exhibits and events, including "The Internet Saga," a look at contemporary online culture through the film work of
Nestled between Switzerland and Austria, the microstate of Liechtenstein's Kunstmuseum Liechtenstein assembles a selection of art in the Palazzo Trevisan degli Ulivi from emerging artists in other European microstates (including Montenegro and Luxembourg) in "The Silver Lining," which engages with this Biennale's expansive themes of history and time. Also in the Palazzo Trevisan degli Ulivi, "Salon Suisse: S.O.S. Dada—The World Is a Mess," presented by the Swiss Arts Council Pro Helvetia, explores the radical, boundary-pushing legacy of Dadaism, questioning whether it can rescue art in today's chaotic world. 
In a historically charged exhibition, India and Pakistan exhibit together for the first time on the occasion of the Biennale in "My East is Your West," presented by the
Gujral Foundation
; work by Indian artist
online
. Back on land in the Palazzo Nani Mocenigo, Flemish exhibition "The Revenge of the Common Place," coordinated by Vrije Universiteit Brussel, also takes as subject matter the cultural disconnect between East and West, with work by
The Brooklyn Rail
presents
Shrine for Girls
, an installation created by