What Would Russia's Art Collections Have Looked Like without the USSR?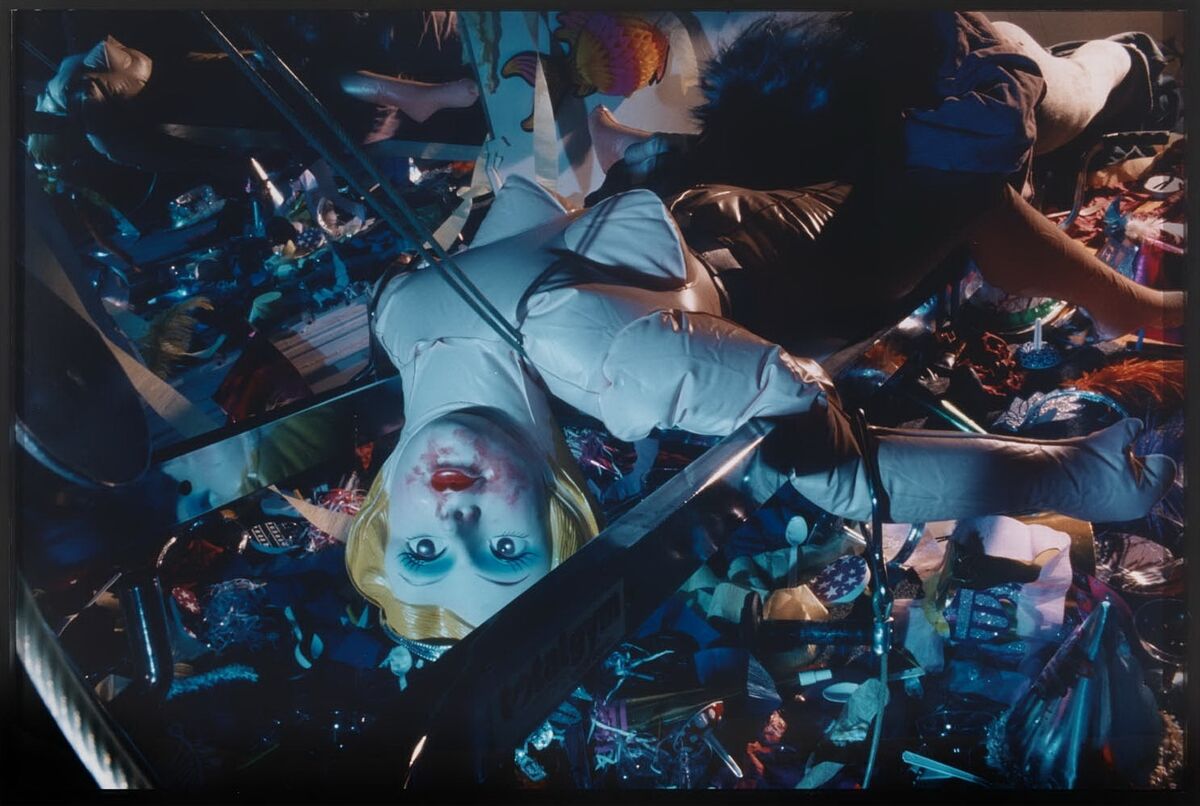 Describing the concept of a "typical apartment" is as unspecific as outlining what a "typical person" in the 21st century might look like. In Soviet Russia, where living spaces were generally provided by the state, as cheaply as possible, and where freedom of choice was curtailed, one might expect a conventional home to be more easily characterized.
In the 20 years prior to 1984, at least two million housing units were built annually in the USSR, more than any other country in the world. For the masses, ceilings were lowered, rooms were shrunk, corridors narrowed. In the ensuing decades, Soviet construction was built high and widely, prefab concrete rising out of the ground from Moscow to Siberia. And across all levels of the USSR's income distribution, access to furniture and art was also limited to some degree. Mass produced fabrics and appliances were joined by what historian Andrew Jenks describes as a "random" assortment of artwork that ended up on people's walls: "clichéd Russian landscapes, folk themes, still lifes," he writes in a 2006 essay—a by-product of ongoing state control of the public and cultural landscape.
The forthcoming exhibition "If I could… From an imaginary past to a certain future,"
part of Russian contemporary art fair
Cosmoscow
, opening September 11, aims to recreate the interior of a house belonging to an imagined Soviet art collector amassing art unimpeded. Visitors will discover "what the living room of a Russian collector in the 1960s and 1970s might have looked like in a world without the Iron Curtain," according to the show's organizers, who have mocked up an interior featuring the work of
"Collecting had been happening underground before the Perestroika but it was among a narrow circle," said Cosmoscow co-director Sandra Nedvetskaia. "Art wasn't really something that people lived within a decorative manner. Some of the more enlightened people maybe had a reproduction from the Pushkin Museum, but only very few families had a culture of hanging art on their walls."
There was no conventional art market in the Soviet Union at this time. People's houses were a complex blend of the private and public cultural spheres, in constant war and often bleeding into each other. According to a 1968 survey by Soviet social scientists into people's choices for their interiors, belongings were often assembled like bricolage, with a "crowded, overfilled room, always…full of superfluous things."

It was often only the most privileged, according to Nedvetskaia, who had access to art. "People couldn't really buy art and very few people inherited objects," she explained. "It was mostly diplomats or people who had some dealings with diplomats. People bartered." Even so, she is keen to emphasise the importance of the Khrushchev Thaw—a loosening of the censorship and control of media and culture from the early 1950s, associated with its eponymous leader—to the history of Russian design. "Furniture design was very vibrant from 1959 to 1968," she added. "People started to get design magazines and emulate what they saw. Now we are trying to rescue the remnants."
The Moscow contemporary art scene has been playing catch-up and is now in the middle of a boom. The Moscow International Biennale for Young Art also opens in September, as does a retrospective of
Garage Museum for Contemporary Art
, which
opened to the public in June
. Meanwhile artists have contributed a wealth of grassroots initiatives
and new spaces
to the city's cultural scene. "It gives us confidence that we are doing the right thing," said Alexander Popov, a collector who lent work to the Cosmoscow show. "It contributes to the development of new ways of thinking and promotes the integration of Russian artists into the international community."
So if there is so much to celebrate these days, why hark back to the past? "People of my age are a bit of a lost generation," said the show's curator Olga Vaschilina. "I thought that by using nostalgic energy I could bring this generation back to its childhood and question what their taste would be if their parents could have collected art and had the possibility of travelling. I don't want to blame the regime, just show people what happens if we don't pay attention."