A Road Less Traveled: How William Eggleston Transformed Photography in America
Click. The resulting image embodies, in many ways, his eventual photographic practice—inconsequential moments in the American South, captured in such a manner that the colors practically glow.
Over the past five decades, Eggleston's work—filled with fast-food wrappers, fading billboards, anonymous storefronts, and cracked highways—has documented a rapidly developing suburban landscape while encapsulating its alluring mundanity. His images also offered a powerful argument for the use of 

Why does his work matter?

In a world where Instagrams have become the most popular currency of visual exchange, it can be difficult to understand Eggleston's pictures as provocative or groundbreaking. While there is no question that his images are beautiful and striking, today's proliferation of smartphone cameras and artful filters mean that almost anyone can capture the color-saturated, in-between moments of daily life that define Eggleston's oeuvre.
But in 1976, when 
MoMA
's director of photography John Szarkowski organized a solo show of Eggleston's work, these shots were nothing less than shocking. Up to that point, color photography had been derided by fine artists for its use in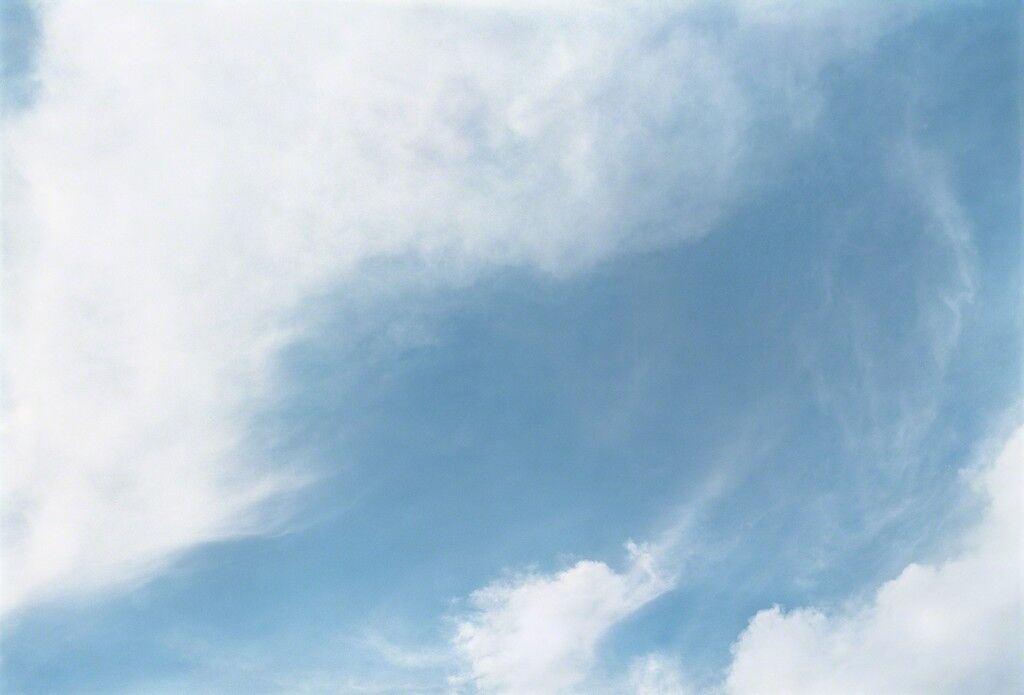 Critics viewed the Eggleston show, which featured 75 prints in vivid color, as an affront. They couldn't comprehend why he would deign to photograph such "boring" subjects as a child's tricycle, a gas station, and a dinner table. One writer described it as "erratic and ramshackle;" the 
New York Times
labeled
 it "the most hated show of the year."
Decades later, the exhibition's reputation has been radically revised. Today's curators and critics view it as a watershed moment in the history of photography. Thomas Weski, co-curator of Eggleston's 2008 
Whitney
 retrospective, 
noted
, "I think everyone who is doing color photography is somehow influenced by Bill." Eggleston's signature style also guided a crop of today's film directors, including the Coen brothers, Sofia Coppola, and David Lynch.
What was different about his technique?
Although critics initially derided his work for looking cheap, Eggleston actually invested in the most expensive photographic process available to achieve his signature bright hues. 
Dye-transfer printing
, then used solely for commercial work, cost around $1,000 for the first print. In exchange, Eggleston could define each color and its saturation individually. 
The Red Ceiling
 (1973) (also known as 
Greenwood, Mississippi
), one of the photographer's most iconic images, typifies his intense focus on color. "I knew that red was the most difficult color to work with," he said. "A little red is usually enough, but to work with an entire red surface was a challenge." Noting the ties between his work and that of non-fine-art photographers, Eggleston went on: "I don't know of any totally red pictures, except in advertising. The photograph is still powerful. It shocks you every time."
Eggleston's photographic technique, for which he often eschewed the use of a viewfinder, also drew explicit comparisons with shooting a gun. "Unlike a rifle, where you carefully aim following a dot or a scope, with a shotgun it's done with feel," he said. "You don't look down the barrel and line things up. It's the opposite of the rational method." Eggleston claimed he never took the same picture twice. This "snapshot style," as Weski called it, resulted in images that were "rebellious, unwieldy, uncomfortable, and thus not easy to decipher."

What influenced him?

Eggleston's greatest artistic influence is undeniably the late French photographer The Decisive Moment. This series of images was a vast departure from the style of American masters 
After a trip to Paris, however, Eggleston realized that his artistic idol had exhausted that city's photographic potential. He would have to find a new subject—but, as he complained to a friend, "I don't particularly like what's around me." The retort helped the young photographer discover his inclination toward the road less traveled. "I had to face the fact that what I had to do was go out in foreign landscapes," Eggleston said. "What was new back then was shopping centers, and I took pictures of them."
A native Southerner—he grew up between his hometown of Memphis and his grandparents' Mississippi cotton plantation—Eggleston came of age as the Old South was transitioning to the new. His photographs are deeply influenced by the burgeoning suburbs and its accompanying car culture; he often shot through the window of a moving vehicle. And while his family has deep roots in the region, Eggleston observed the changing Southern landscape with a critical eye. An undercurrent of danger or unease simmers beneath the surfaces of many of his images, like the grandfatherly old man captured mid-sentence who, upon second glance, is brandishing a gun. It was a new way of looking at America—and a new way of looking, period.