The Women Who Built the New York Art World
During this period, other women—like Peggy Guggenheim, Grace Nail Johnson, and Florine Stettheimer—also helped carve out the New York art landscape by establishing influential galleries and salons that fostered avant-garde art.
Today, their work is still visible in the fabric of Manhattan's landmark art scene, filled with progressive museums, galleries, and experimental art spaces. Rarely, however, are these women heralded as the pioneers they were. Below, we highlight the radical tastes and essential contributions of the women who shaped the New York art world we know today.  
Lillie P. Bliss (1864–1931)
Co-founded MoMA in 1929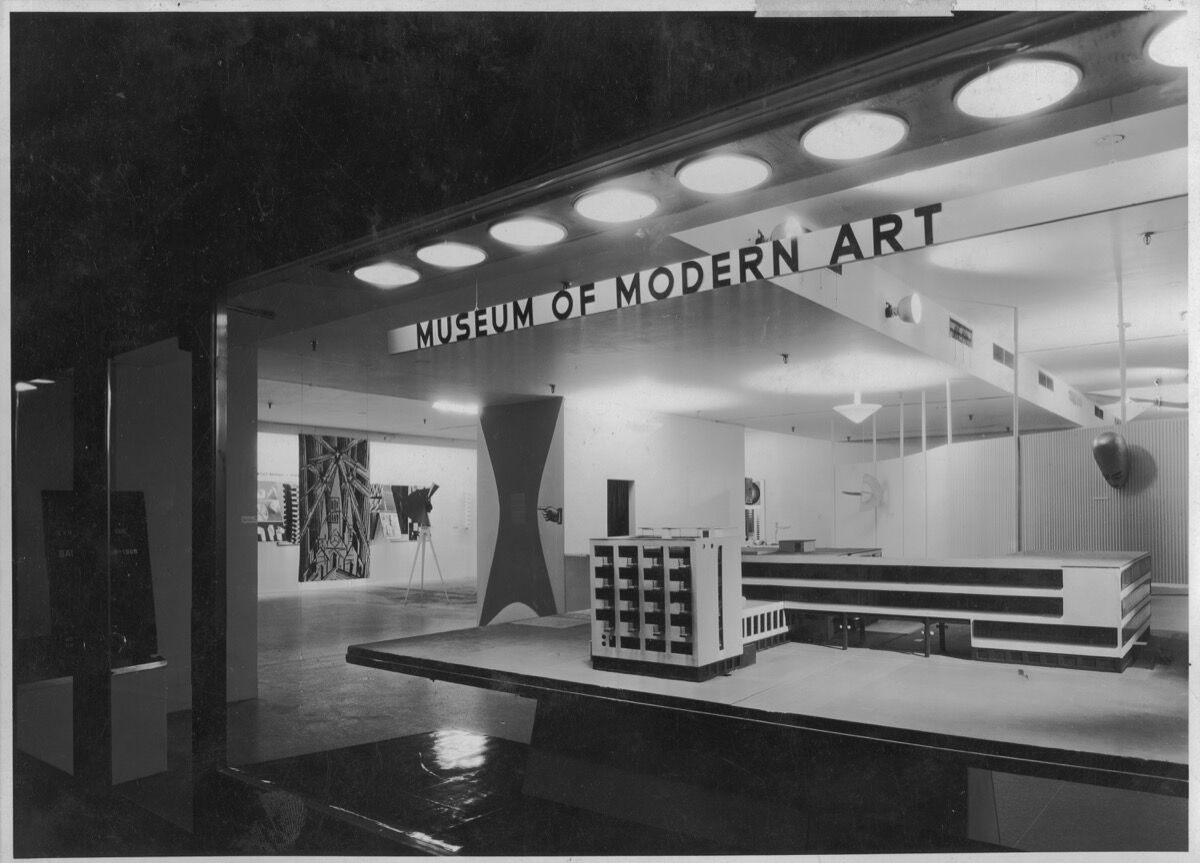 Lillie P. Bliss, the daughter of a wealthy textile merchant from Boston, didn't conform to late-19th century expectations of women. Bliss never married, she owned her own shiny Pierce Arrow limousine (she loved cars), and she developed a voracious and discerning appetite for art. "She was an advocate for modern art when it had few admirers, a patron when it had almost no market," wrote philanthropist Eleanor Robson Belmont of Bliss in a 1931 catalogue commemorating her iconic art collection.
Bliss was one of New York's first major collectors of modern art. Her lovingly cultivated cache of great works by
In November 1929, at the age of 65, Bliss and friends Abby Aldrich Rockefeller and Mary Quinn Sullivan (budding collectors themselves), met for lunch to discuss opening a public museum devoted to contemporary art, which didn't yet exist in New York. Later that year, they opened
The Museum of Modern Art
at 730 Fifth Avenue. Bliss devoted the last two years of her life to shepherding the museum's early growth—and gifted 150 of her prized pieces to the new institution.
Bliss's renegade tastes and support of young artists also helped to set the stage for collecting in America. At the legendary 1913 Armory Show, where European paintings by the likes of
When she died in 1931, a new apartment that she'd purchased specifically for the display of her collection brimmed with works like Daumier's The Laundress (c. 1863) and Cézanne's Pines and Rocks (No. 9) (c. 1897). Paintings by
Abby Aldrich Rockefeller (1874–1948)
Co-founded MoMA in 1929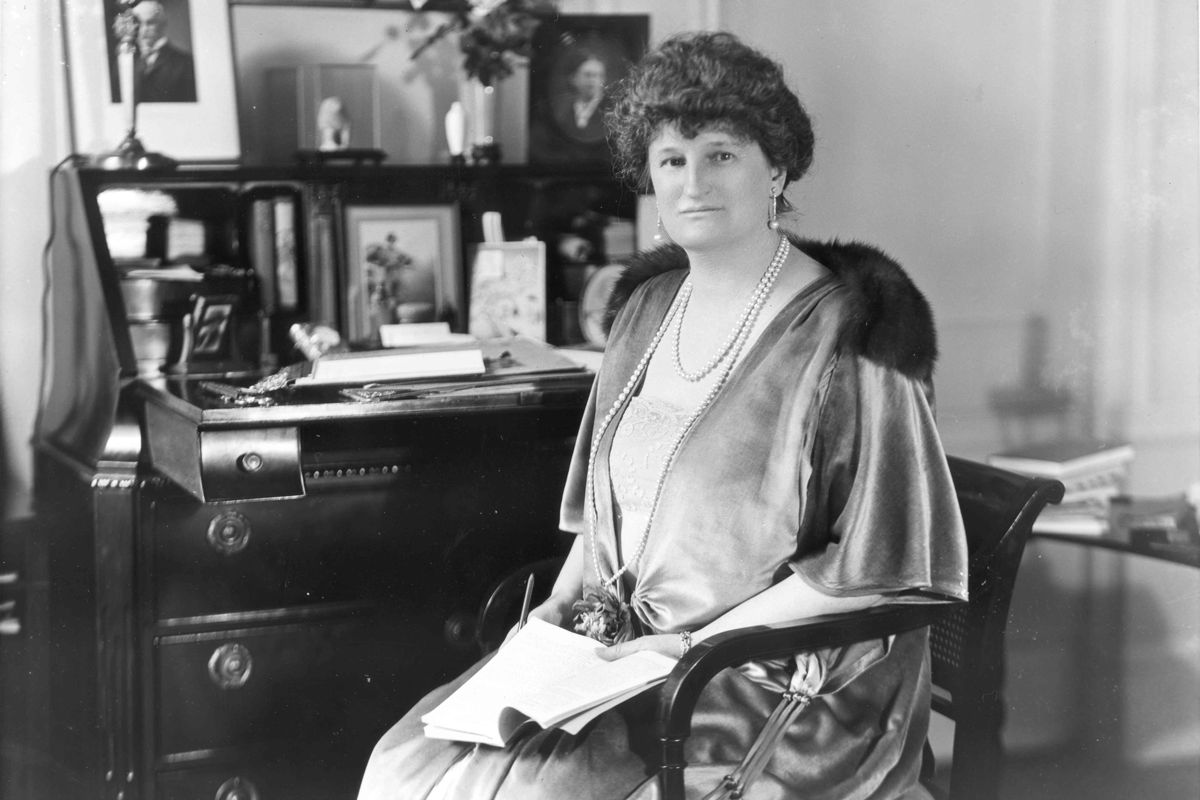 In the early 1900s,
The Metropolitan Museum of Art
routinely refused to show or accept donations of  contemporary artwork. Abby Aldrich Rockefeller, who began collecting art in 1925, was an avid opponent of this conservative approach. (In 1929, the Met declined the donation of her own significant modern art holdings.) She believed that radical contemporary artists like Matisse,
A society girl from Providence, Rhode Island, Aldrich Rockefeller married the quiet, rigid, and wildly wealthy John D. Rockefeller, Jr. (son of famed oil baron John D. Rockefeller) in 1901. She fast established a reputation as one of New York's most prominent hostess-philanthropists. But the causes she chose to support—women's advancement and art—were unconventional. And though her passions were often questioned by her husband and his circle, she pursued them vigorously until her death.
She'd developed her interest in avant-garde art during a European sojourn in her late teens. After returning to New York and settling into her 10-story mansion with her husband, Aldrich Rockefeller continued to surround herself with art and artists. She invited Matisse to dinner, befriended bohemian painters like
Her reigning achievement, though, was co-founding MoMA with Bliss and Sullivan. It was Aldrich Rockefeller who convinced her husband to underwrite the museum and give up a prime slice of real estate to use as its sculpture garden. And it was she who donated 181 gems from her collection, by the likes of Seurat and
Mary Quinn Sullivan (1877–1939)
Co-founded MoMA in 1929
Mary Quinn Sullivan began her adult life as an artist and art teacher, surrounding herself with pioneering women. (For a short stint, Sullivan roomed with artist and suffragist
The excursion spurred her collecting habits. And upon returning to New York, she, like Bliss, acquired some of her first art at the 1913 Armory Show. Later, with her husband (lawyer and rare book collector, Cornelius Sullivan) she scooped up works by Cézanne, Van Gogh, Toulouse-Lautrec, Gauguin, Picasso, Derain, Modigliani, and more.
When Sullivan joined forces with Bliss and Aldrich Rockefeller to establish MoMA in 1929, she shaped its educational mission, which remains an integral facet of the institution today. She remained a museum trustee until 1933, leaving a year after she'd opened a commercial art gallery that showed work by American and European artists like
Florine Stettheimer (1871–1944)
Hosted an influential salon for avant-garde artists and writers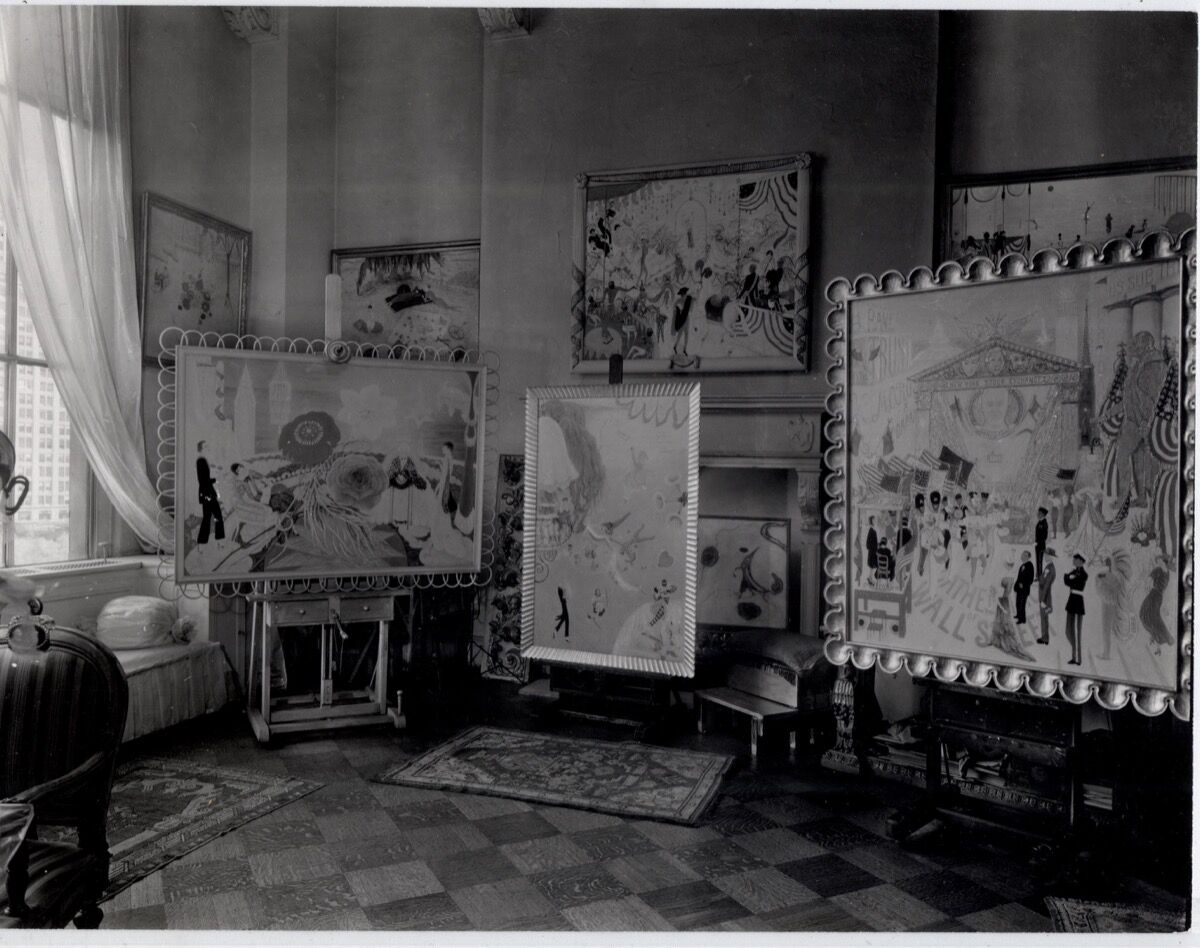 Painter Studio Party (1917-1919), cultural figures lounge and pore over the art displayed on almost every surface of the pink room. They include Stettheimer, her sister and fellow saloniste Ettie, sculptor
It was common for Stettheimer to gather a similarly diverse group of artists within the studio she legendarily decorated with iridescent cellophane, profusions of flowers, and a large nude self-portrait. Other regular Stettheimer salon attendees included friends like Georgia O'Keeffe,
Gertrude Vanderbilt Whitney (1875–1942)
Founded Whitney Museum in 1930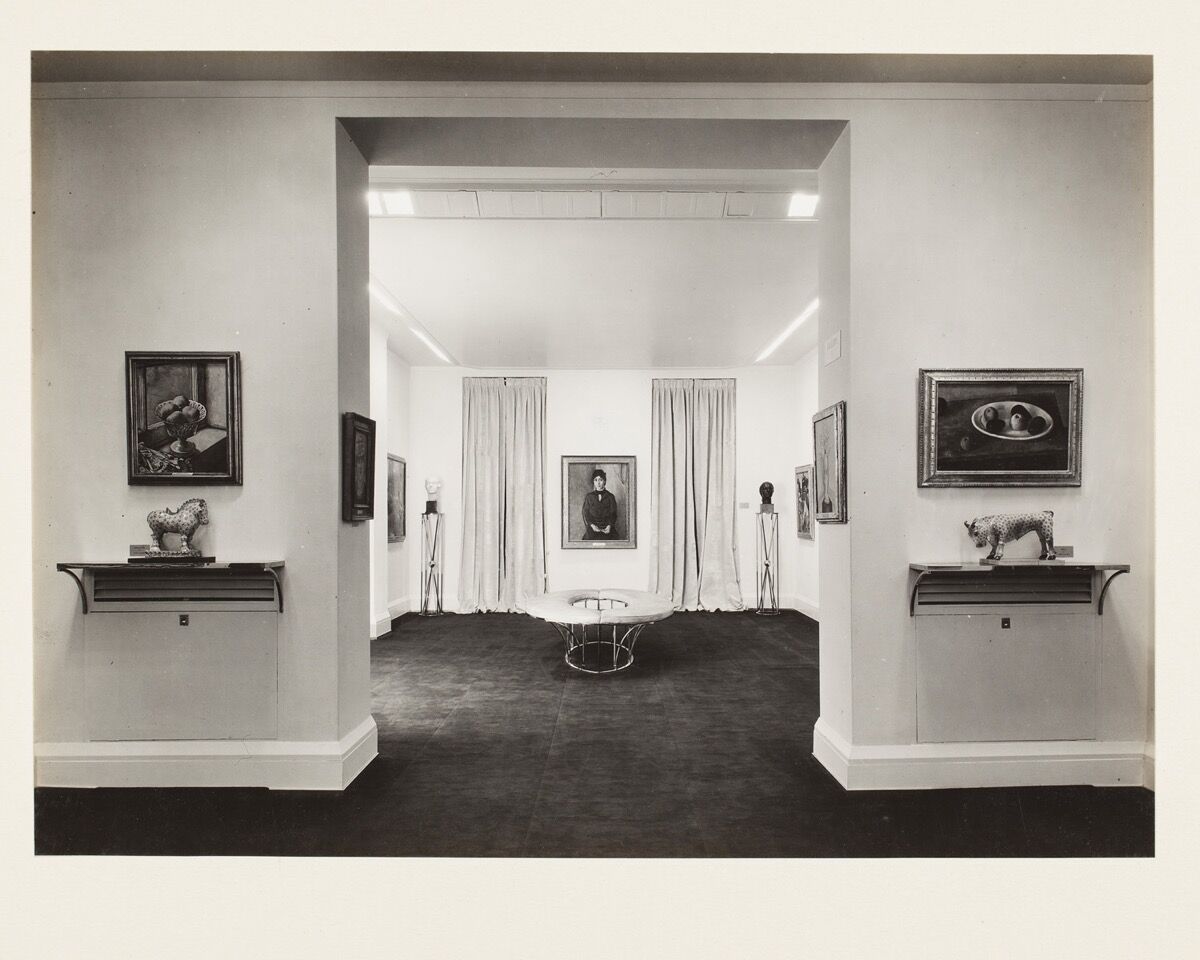 Unlike many of her collector-philanthropist peers, Gertrude Vanderbilt Whitney focused on American art, rather than European. While she studied sculpture in Paris (and was once critiqued by
Whitney Museum of American Art
.
Vanderbilt Whitney's studio became her second home, where she could make work and entertain creative friends away from the traditional tastes of her husband, Harry Payne Whitney, who didn't take her art practice seriously. (He also refused to let her hang
The space also became a haven for young artists who were attracted to her free spirit, adventurous taste, and penchant for throwing parties. In 1914, she turned the network of apartments that surrounded her studio into Whitney Studio, where she exhibited the work of emerging, unrepresented painters and sculptors from her community. In the process, she amassed a collection of over 500 pieces of American art, including works by the then-unknown
In 1929, she offered the trove, along with a several-million-dollar endowment, to the Metropolitan Museum of Art. When they refused it, she turned Whitney Studio into an unprecedented institution: one that focused solely on emerging American art. The Whitney Museum of American Art came to life in 1931 on West Eighth Street. Today, while the institution has outgrown its original home many times over, its focus remains the most influential and radical art made in this country.
Grace Nail Johnson (1885–1976)
Patron and mentor of Harlem Renaissance artists
Grace Nail Johnson was known as "the grand dame of Harlem." She earned the title by tirelessly supporting the arts and activist causes, primarily Civil Rights and the Women's Suffrage Movement. The Harlem home she shared with her husband (the poet, writer, and activist James Weldon Johnson) became a sanctuary for Harlem Renaissance writers, painters, and musicians. There, Nail Johnson would survey their work and offer sage advice, in turn assuming the role of mentor for young artists.
As the only black member of Heterodoxy, a feminist debate club in Greenwich village, she also voiced her passionate commitment to equal rights for women and the black community. Among other activist achievements, she founded the NAACP Junior League in 1929, and made a trip to the White House in 1941 at Eleanor Roosevelt's invitation, to discuss race relations.
Her fight for equality extended to art, too. After her husband's death, she and Harlem Renaissance photographer Carl Van Vechten established the James Weldon Johnson Memorial Collection of American Negro Arts and Letters (now called the James Weldon Johnson Memorial Collection) at Yale University. An essential act of artistic preservation when many established museums and institutions ignored art made by people of color, it remains one of the most important archives of art, writing, and ephemera documenting the Harlem Renaissance's vast creative output.
Helen Clay Frick (1888–1984)
Opened The Frick Collection in 1935
When Helen Clay Frick was 31 years old, she inherited $38 million—and subsequently became the richest woman in America. At a young age, she'd already taken a shine to her father's collection, which included masterpieces by
Frick had always been independent and ambitious: she never married, and after her father died, she oversaw a stipulation in his will that his collection become a public museum. In 1935,
The Frick Collection
opened in the family's mansion on 5th Avenue. Frick breathed life into it by encouraging new acquisitions. Along with eight other trustees, she advised that the museum purchase works by
Frick also led the creation of another New York art world treasure: the Frick Art Reference Library. Originally housed in the mansion's subterranean bowling alley, it moved to a building on 71st Street and opened to the public in 1924. Including over 228,000 books, it houses a vast reservoir of information documenting European and American art from the 4th to the mid-20th centuries.
Hilla Rebay (1890–1967)
CO-FOUNDEd THE MUSEUM OF NON-OBJECTIVE PAINTING in 1939, LATER RENAMED THE SOLOMON R. Guggenheim Museum
A baroness born into an aristocratic family in Alsace, Germany,
Solomon R. Guggenheim Museum
. She also led the institution's trailblazing program of abstract art as its first director.  
Rebay's interest in art emerged at a young age; the Guggenheim Museum Archives contain a delicate self-portrait Rebay drew at the age of 14. After honing her skills in art schools across Europe, where she was exposed to the
When she immigrated to New York in 1927, she carried with her a passionate dream: to establish a "museum-temple" where the public could be exposed to non-objective art. A year later, she met wealthy businessman Solomon R. Guggenheim, who sat for a portrait in her studio. The fateful event led to a lifelong personal and professional partnership that precipitated the formation of the Guggenheim Museum.
Through Rebay's connections, she, Guggenheim, and his wife Irene met Kandinsky on a group trip to Europe. There, Guggenheim made a watershed acquisition: the painter's masterful Composition 8 (1923). It sparked his appetite for collecting, which was guided by Rebay's expertise. Together, they established The Museum of Non-Objective Painting at 24 East 54th Street in Manhattan in 1939. She became its director and filled the space with the era's most daring and influential art—
When the museum's collection outgrew its 54th Street home, she and Guggenheim commissioned
Peggy Guggenheim (1898–1979)
Founded Art of this Century Gallery in 1942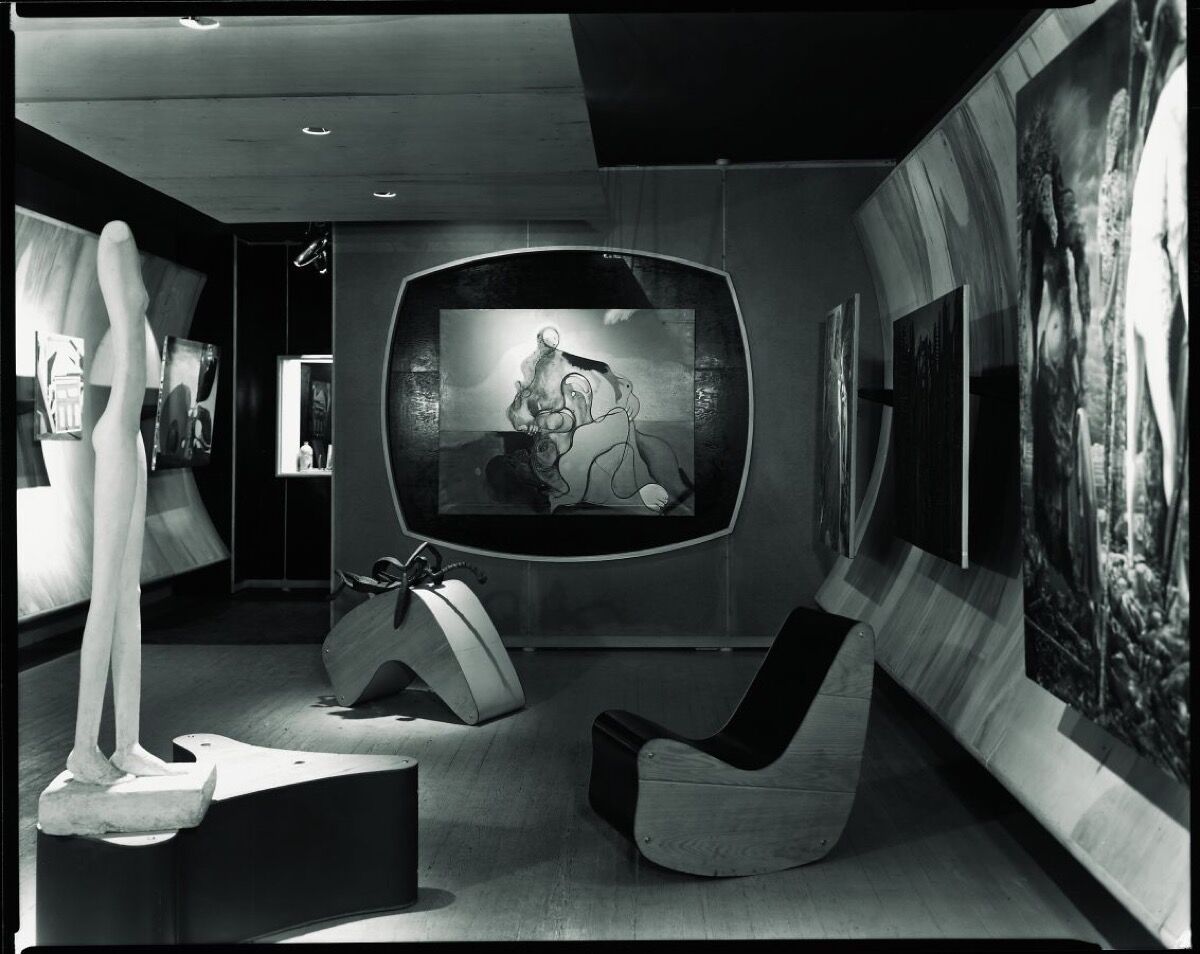 "Not until Art of This Century did it occur to Americans that a gallery could be a cross between an amusement park, a haunted house, and a Paris cafe," wrote Peggy Guggenheim's biographer, Francine Prose, of the gallery Guggenheim established on West 57th Street in 1942.
By that time, Guggenheim was known in bohemian art circles for her eccentric tastes. The daughter of a family with a 19th-century mining fortune to its name (and the niece of Solomon R. Guggenheim), she began traveling and buying art in her early twenties. She rubbed elbows with the likes of Dada master Marcel Duchamp, sculptor Out of This Century (1979), she wrote: "My motto was 'buy a picture a day' and I lived up to it."
It was this vast collection of avant-garde art that she hastily brought back to New York in the early 1940s, as World War II intensified, with the help of her lover, artist
While Guggenheim closed Art of this Century in 1947, she established a model for commercial galleries and art institutions interested in experimental art over the course of its five-year existence. Later, she brought her iconic collection back to Europe where she opened the
Peggy Guggenheim Collection
—a public exhibition space nestled in an 18th-century Venetian palazzo. There, she'd famously live out her days in the company of 14 Lhasa Apso dogs and her prized cache of paintings and sculptures.  
Betty Parsons (1900–1982)
Founded Betty Parsons Gallery in 1946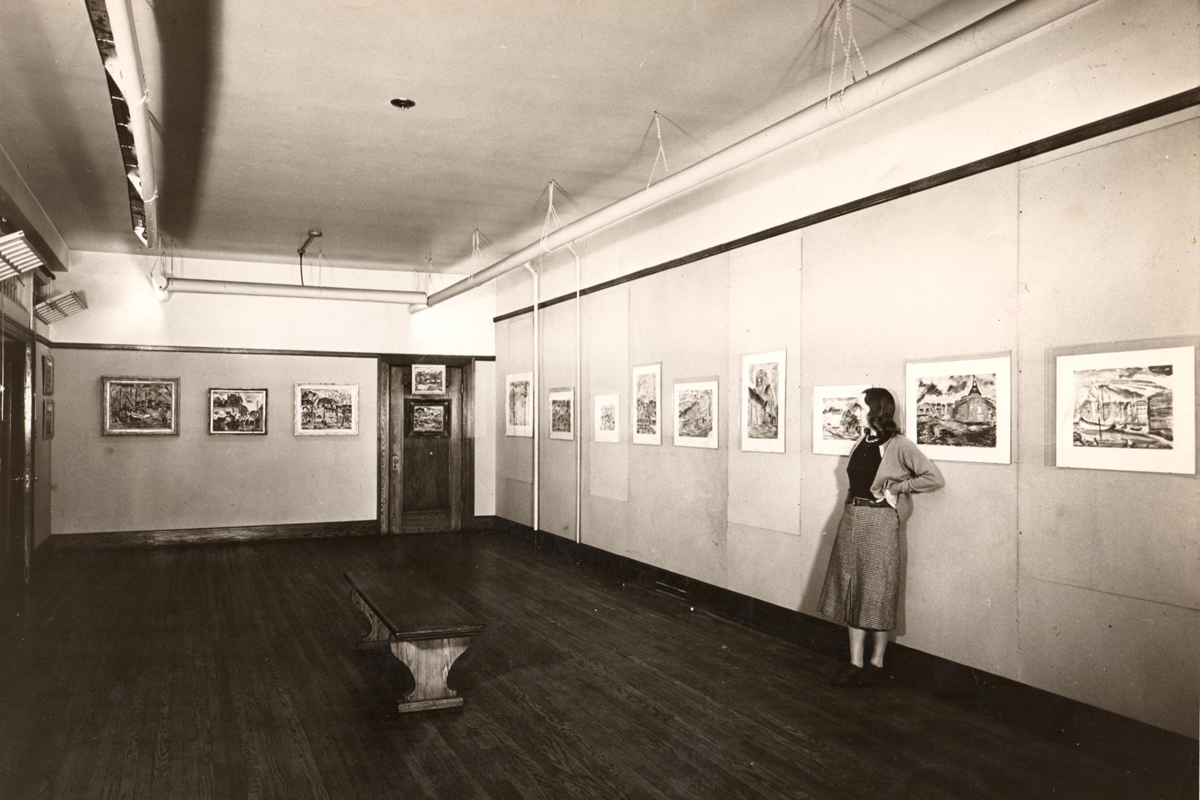 Parsons opened her eponymous gallery in 1946 on Manhattan's 57th Street. Her tastes in art had always been progressive, and she immediately brought the radical work of the burgeoning
Famously, Parsons represented Abstract Expressionism's most venerated painters: Jackson Pollock,
Parsons forged the model for the modern American gallery, an accomplishment noted by both the artists who surrounded her and the gallerists who came after her. "Betty and her gallery helped construct the center of the art world," said
gallery
in 1957 said: "It was the beginning of a great moment in American art that started there at Betty Parsons's. For the first time, a great original art movement took place in America."
Alexxa Gotthardt is a contributing writer for Artsy.
Header video: Clip from Hans Richter, 8x8: A Chess Sonata in 8 Movements, 1957. Hans Richter Archive, A.III.2. Courtesy of the Museum of Modern Art Archives.