Your Kids Will Love These Children's Books Illustrated by Famous Artists
As the infinitely quotable The Little Mermaid, here's a selection of artist-illustrated children's books to satisfy the youngest generations of art lovers.
Jacob Lawrence, The Great Migration: An American Story, 1993
Courtesy of Harper Collins Children's Books.
American painter
"Migration Series"
(1940–41) debuted at New York's Downtown Gallery and became an overnight sensation. The 60 tempera paintings, depicting the mass movement of African-Americans from South to North in the period between World War I and World War II, were printed in
Fortune
magazine and, within months, snapped up by
MoMA
and the
Phillips Collection
(MoMA took the even numbers; Phillips took the odd). More than half a century later, the series was transformed into a children's book featuring captions written by the artist himself.
Yayoi Kusama, The Little Mermaid, 2016
Detail from After the Party, 2005. © Louisiana Museum of Modern Art and Yayoi Kusama, 2016. All illustrations are from the series Love Forever, 2004-2007.
Avant-garde Japanese artist
Louisiana Museum of Modern Art
in Denmark, the 96-page volume pairs images from her series "Love Forever"
(2004–07) with Hans Christian Andersen's original text. Although Kusama previously illustrated a 2012 edition of
Alice's Adventures in Wonderland
, her marker drawings for
The Little Mermaid
are more enigmatic, even sinister, packed with unblinking eyes and tentacled creatures swirling in a hallucinatory underwater world.
Marc Chagall, A mayse mit a hon; dos tsigele, 1917
Marc Chagall, A mayse mit a hon. Dos tsigele (A Story about a Rooster; The Little Kid), 1917. © 2016 Artists Rights Society (ARS), New York / ADAGP, Paris.
As World War I came to a close, Russia saw a surge of interest in Yiddish children's literature. This was due, in part, to the collapse of the tsardom and a subsequent easing of restrictions on Jewish cultural activities. But the war had also displaced huge numbers of children who now needed educational instruction and materials; A Story about a Rooster; The Little Kid. Not much more than a booklet, it featured 15 pages of verse as well as eight small, black-and-white images by the future Modernist painter.
El Lissitzky, About Two Squares, 1922
Courtesy of Tate Publishing.
From the start of his career, Russian avant-garde artist
Andy Warhol, Best in Children's Books #15, "The Little Red Hen," 1958
© 2016 Artists Rights Society (ARS), New York / ADAGP, Paris
Before turning to Brillo boxes and Campbell's soup cans in the 1960s,
.
Warhol's handiwork can be seen in six of the 42 volumes, including this version of "The Little Red Hen" and another story titled "The Magic Porridge Pot." Although he soon outgrew commercial illustration, the
The Autobiography of a Snake
, published earlier this year, is a neon-hued look at the world of 1960s fashion through the eyes of a friendly reptile.
Faith Ringgold, Tar Beach, 1991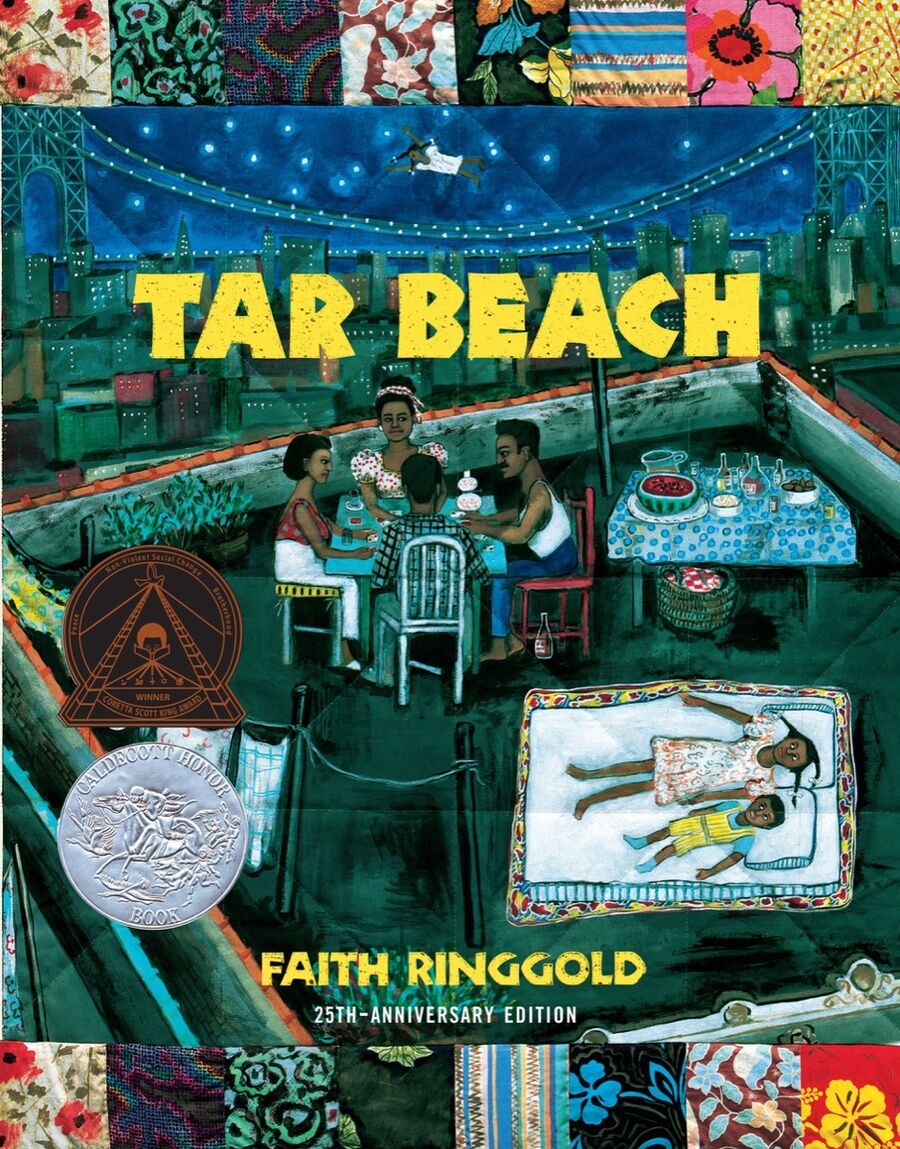 Courtesy of Random House Children's Books.
In 1983, following decades of artistic experimentation in paint, textiles, and performance, American artist Tar Beach (1991) was an adaptation of her 1988 story quilt of the same name. Both works center on eight-year-old Cassie Louise Lightfoot, who takes flight from her family's Harlem rooftop and sets off to explore New York City from above.
David Hockney, Six Fairy Tales from the Brothers Grimm, 1970
Romare Bearden, Li'l Dan, the Drummer Boy: A Civil War Story, 2003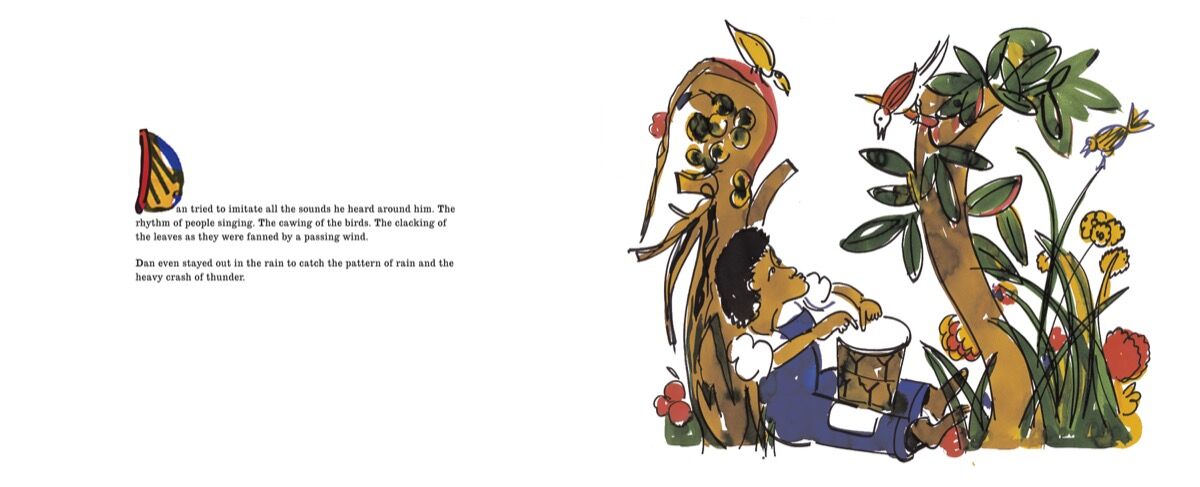 Courtesy of Simon & Schuster Books for Young Readers.
Completed in 1984 but published posthumously, Li'l Dan (2003) was the only children's book to be both written and illustrated by the influential 20th-century American artist. It tells the story of an orphaned slave on a Southern plantation who tags along with a troop of Union soldiers after they arrive and tell him he's free. Like
Salvador Dalí, Alice's Adventures in Wonderland, 1969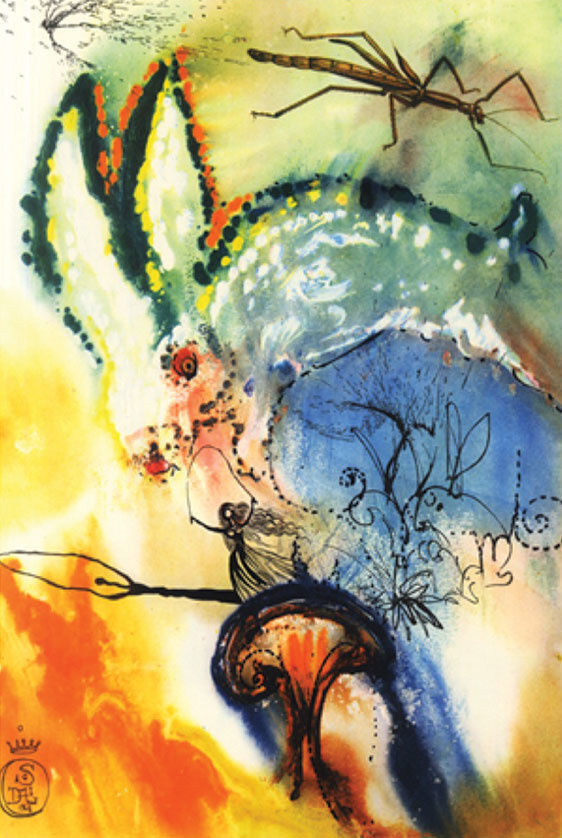 Salvador Dali, Down the Rabbit Hole, 1969. © 2016 Artists Rights Society (ARS), New York / ADAGP, Paris.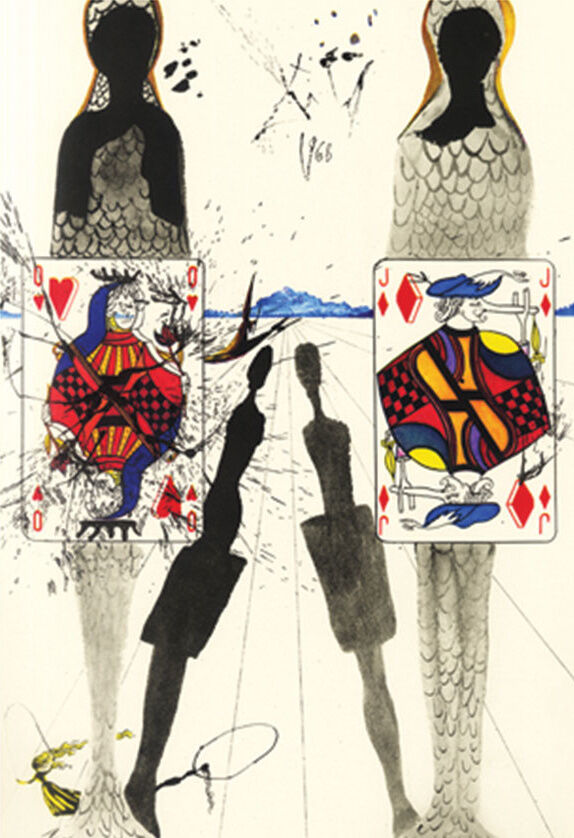 Salvador Dali, The Queen's Croquet Ground, 1969.© 2016 Artists Rights Society (ARS), New York / ADAGP, Paris.
"Alice has, I understand, become a patron saint of the Surrealists," literary critic William Empson wrote in 1935, foreshadowing
photogravures
(one for each chapter) and an etching as the frontispiece. The book became increasingly rare, with copies selling for as much as $12,900, until it was reprinted last year by Princeton University Press for the 150th anniversary of
Alice's Adventures in Wonderland
.
Cover image: Portrait of Yayoi Kusama courtesy of Louisiana Museum of Art.