April 13, 2015: The Whitney Reveals Its Inaugural Exhibition Lineup & Art in General Looks for a New Space
"Epic Epoch: Group Show," with works by Antje Rieck, Katie Hubbell, Lacey McKinney, Davana Wilkins, Nona Faustine, and Shynn Kim, opens at Con Artist Collective.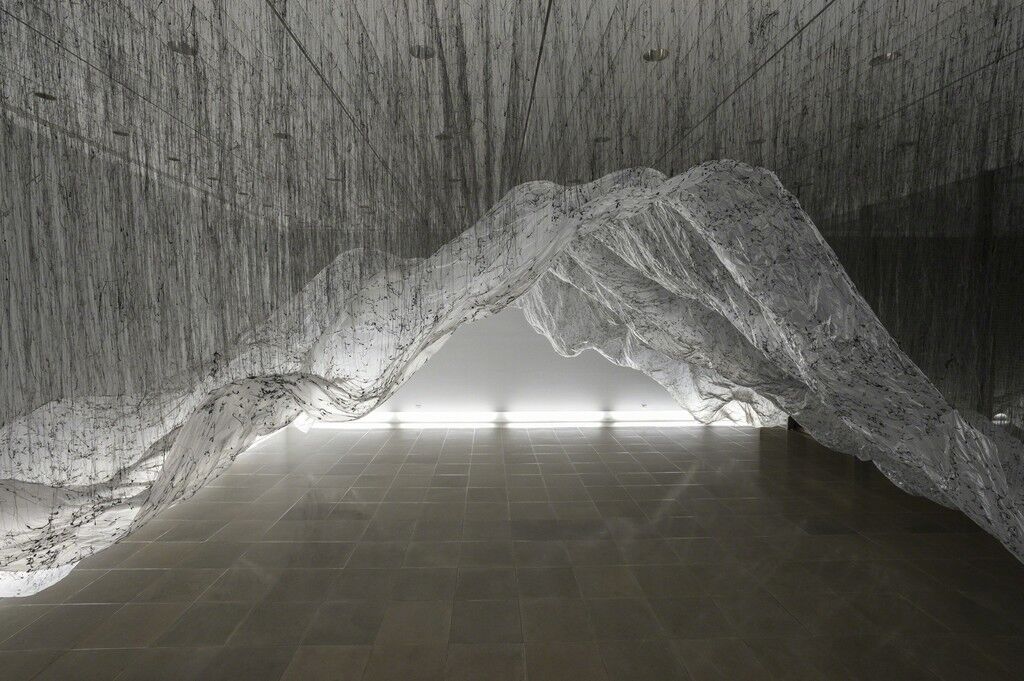 Installation view of "reverse of volume RG," courtesy of Rice University Art Gallery
Via @stormkingartcenter
: "Storm King's 2015 #OutdoorConcertSeries is announced! Grab your picnic blankets, bring a friend, and enjoy musical performances by Porches, The Feelies, Lee Ranaldo, Frankie Cosmos, Alex Bleeker and the Freaks."
Via @publicartfund
: "Joining us tomorrow night for our
Benefit
or After Party? Make sure to tag your festive 'grams #PAFparty. We can't wait to celebrate a year of dynamic #
publicart
! 🎉🎉🎉"
Via @highmuseumofart
: "The Bouroullec Brothers' fabric tile piece 'Clouds' is being put together on the Skyway today by helpers Christian and Greg. There is no set layout of the two-sided panels, and they can be easily rearranged according to personal preference."
Marc Quinn Iris
Explore the cup collection here.
Sponsored by illy