In Disparate Practices, Two Artists Channel Nature and Movement
Like Lagemann,
states
the gallery, "with a 35mm camera in one hand and a paintbrush in the other"—Hall found himself looking at the landscape anew, appreciating the place he had once tried to escape for the city.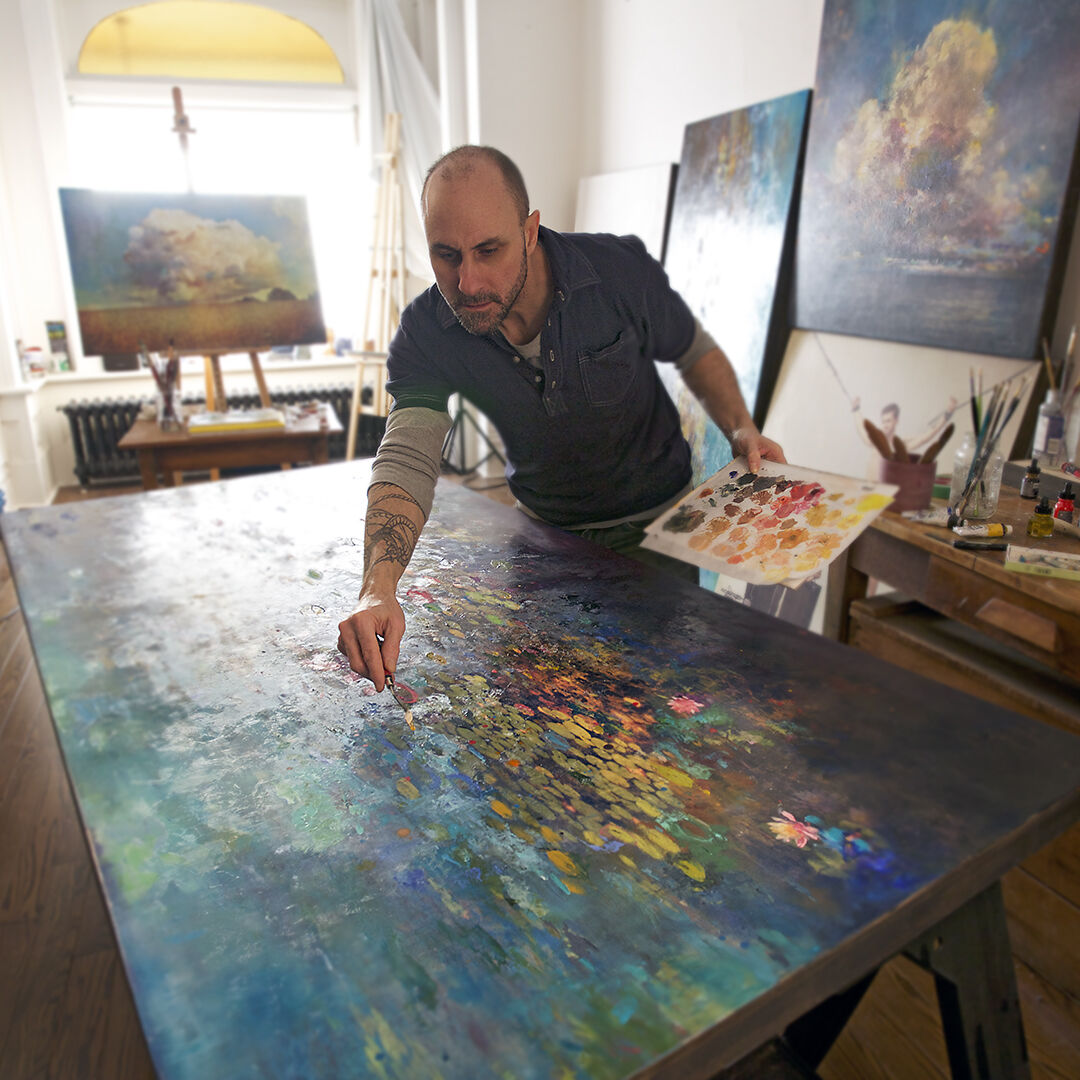 Stev'nn Hall in his studio. Courtesy DTR Modern Galleries and the artist.
To create these works, Hall begins by taking photographs, combining upwards of 40 digital images per piece into a single, comprehensive panoramic view anchored by a definitive horizon line. Once the image is created in the computer, he prints it and mounts it on birch panel. That's when the piece really begins to come alive: Hall embellishes the image, painting, scratching, and applying stains, oil paint, pastel, and ink. The result is a layered and textured surface that calls to mind the painterly landscapes of
exploring
the "fragile boundary between boyhood and imagined adulthood" through landscape, the works prove that it is, in fact, possible to return home again.   
Marc Quinn Iris
Explore the cup collection here.
Sponsored by illy