Pearl Lam Offers Ambitious, Internationally Focused Show at Art Basel in Hong Kong
Yinka Shonibare MBE, Cake Kid, 2014. Courtesy Pearl Lam Galleries and the artist.
Art Basel only lasts a few days, after all—who needs to eat and sleep when half the art world is descending on your city? It's a key opportunity for Hong Kong's most prominent galleries, and Pearl Lam is taking full advantage of it. The headliner at
Pearl Lam Galleries's booth at Art Basel in Hong Kong
is Shonibare's installation. The playful
Cake Kid
(2014), built by the British-Nigerian artist with a life-sized mannequin and materials ranging from Dutch wax printed cotton to leather, gold, plaster, polyester, and other textiles, provides a fitting introduction to the gallery's booth.
The theme is cross-cultural exchange, both within China and Asia, and between Asia and the West, so various nationalities are represented in a range of mixed-media works and oil paintings: Cameroonian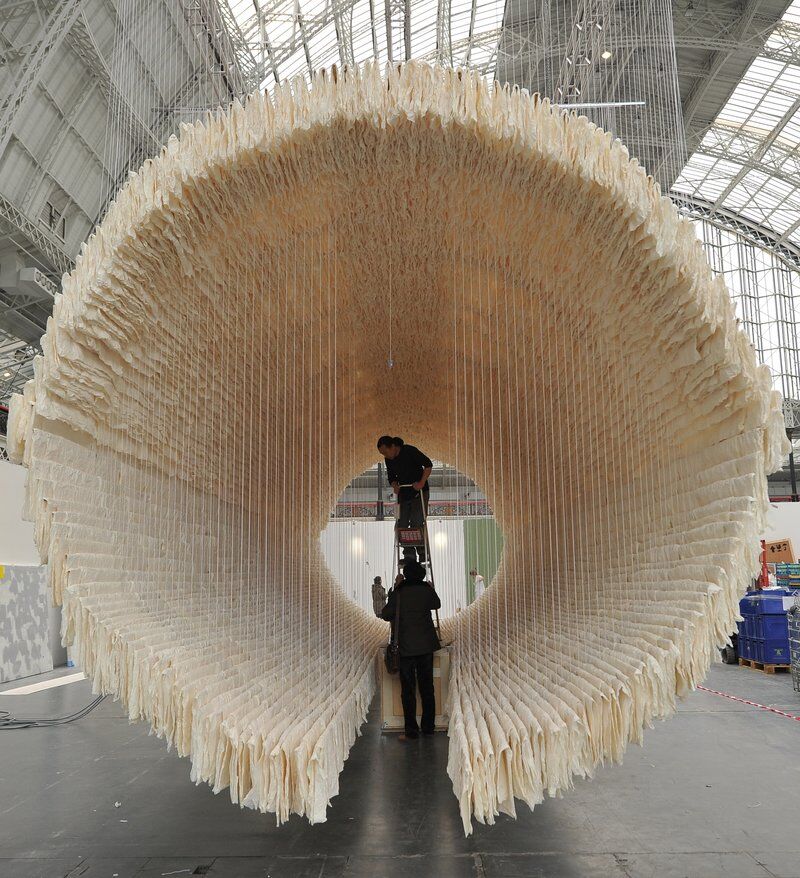 Zhu Jinshi, Boat, 2015. 18-meter-long, 7-meter-high walk-in installation, composed of bamboo, cotton. and over 10,000 sheets of xuan (rice) paper. Image courtesy of Pearl Lam Galleries.
The featured works offer just a taste of Pearl Lam's ambitious, internationally reaching agenda this year. Last month, the gallery announced a collaboration with Hongkong Land to produce Boat (2012), a massive installation made of bamboo, cotton, and over 12,000 sheets of rice paper.  Notable in size and scale, it measures 18 meters long and 7 meters high, and is the latest in a series of delicate but imposing site-specific Xuan paper installations by one of China's leading contemporary artists.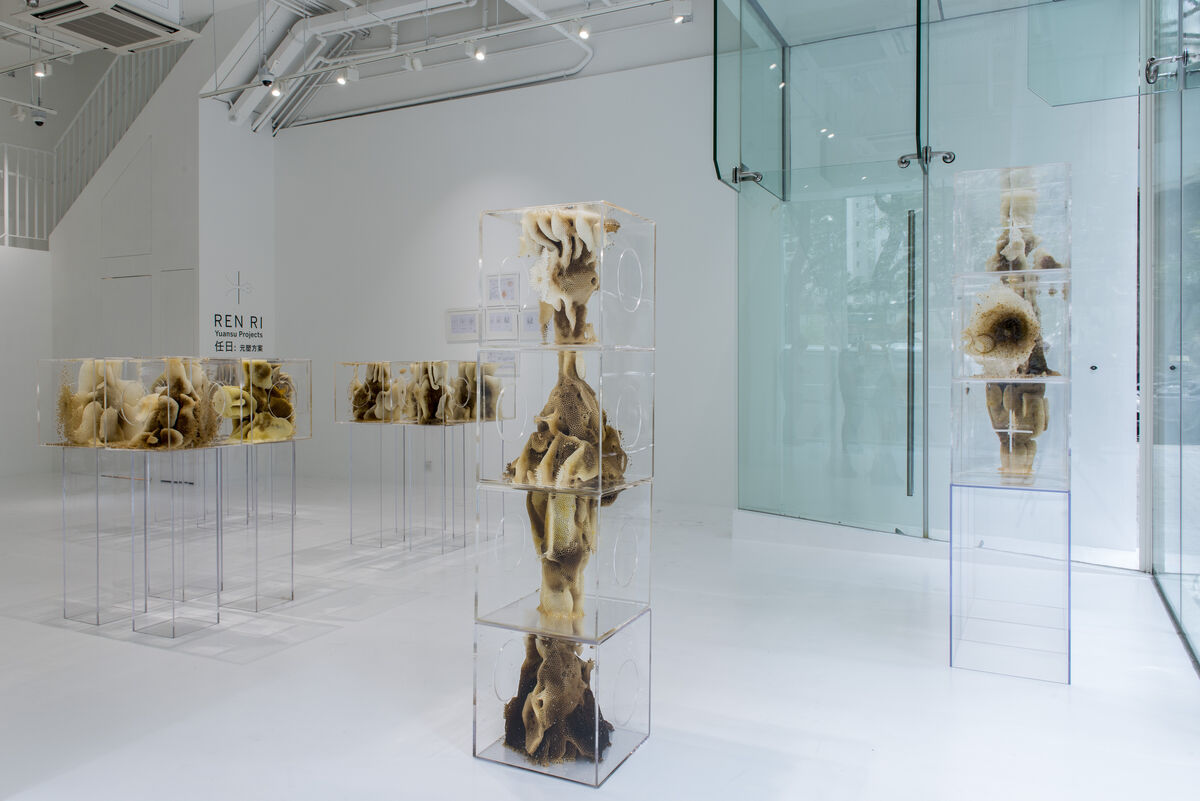 Installation shot of "Ren Ri: Yuansu Projects" at Pearl Lam Galleries SOHO. Courtesy Pearl Lam Galleries and the artist.
Boat
 was first exhibited in China in 2012 before traveling to Art13 in London and the Rubell Family Collection in Miami. The journey comes full circle as it returns to Hong Kong, forming the centerpiece of the Chinese contemporary abstract show "
Perfection by Chance—A Yi Pai Series Exhibition
" at the gallery's Pedder Building space. And that's not all—this month, Pearl Lam is also opening a second exhibition space, the SOHO gallery, devoted to emerging artists and up-and-coming international designers. The inaugural show, "
Ren Ri is on view at Pearl Lam Galleries Hong Kong SOHO, Mar. 11–Apr. 12, 2015. Extended hours during ABHK: 13–17 March, 9am–9pm; Reg. hours: daily, noon–8pm. Shop No. 1, G/F & 1/F, SOHO 189, 189 Queen's Road West, Sheung Wan, Hong Kong.
Stir Creativity
See how Bombay Sapphire supports artistry.
Sponsored by Bombay Sapphire