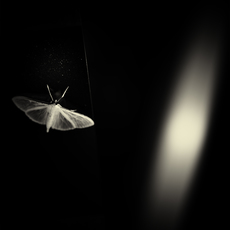 Albarrán Cabrera
Spanish, b. 1969
Bio
Albarrán Cabrera are the photographers Anna Cabrera (b. 1969, Sevilla) and Angel Albarrán (b.
1969, Barcelona) who work together as a collaborative duo based in Barcelona. The work of Albarrán Cabrera has been shown in galleries and photo fairs in Spain, Japan, Switzerland, The Netherlands, France, Germany, Lebanon, Italy and the United States. Anna and Angel have studied under photographers such as Humberto Rivas and Toni Catany, among others.
Some of their prints have become part of private collections and institutions such as Hermès, Goetz Collection, Banco de Santander, Fundación de Ferrocarriles Españoles to mention a few. They have also produced printing work for several institutions like Fundació La Pedrera in Barcelona, Fundació Toni Catany in Mallorca, Reina Sofia Museum in Madrid or Barcelona Photographic Archive.
Related Artists