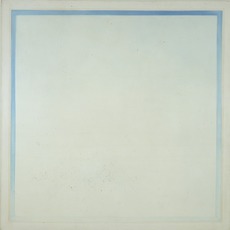 Ana Mercedes Hoyos
Colombian, 1942–2014
See all past shows and fair booths
Bio
Ana Mercedes Hoyos was born in Bogotá in 1942. While being a disciple of scholar Marta Traba, she was profoundly influenced by the Pop Art movement that absorbed the attention of artists of the time. In her subsequent paintings, she makes references to architecture, with the geometric forms prevailed in the series Ventanas (Windows). During the seventies, she focused on the printed space beyond geometry, only representing the sky or the framing of the firmament which was practically white, although it was possible to identify some bluish tones. This work called Atmósferas (Atmospheres) constitutes her minimalist stage. With it she won the First Prize in the National Artists Salon of 1978.
During a family trip to Cartagena, it took place her first encounter with which would later become the core of her work: The Palangana, the metal and circular basin, arranged with fruits. According to the artist, the organization of the container matched the research on constructivism and cubism that she was conducting during her review of the history of art. Ever since that moment, a strong relationship would grow between Ana Mercedes Hoyos and the community of San Basilio de Palenque. As of 1986, the stage of the Bodegones de Palenque (Still Lifes of Palenque) began, where the interpretation of the containers of fruit would become the central focus of her work. Later, Ana Mercedes fixed her attention on the outfits young girls wear during celebrations, especially the bows. These are presented as an illustration of a universe in which, the returning to the synthesis of geometry and color, are distinctive cultural elements that symbolize freedom, friendship and solidarity.
Ana Mercedes Hoyos' paintings belong to a Latin American collective imagination and reveal a completely different attitude and approach to race and black culture: her works are a thoughtful testimony of life of these communities.
Related artists