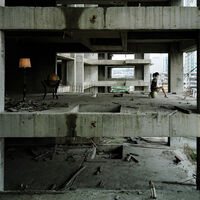 anothermountainman (Stanley Wong)
b. 1960
Bio
Submitted by 10 Chancery Lane Gallery.
Born in 1960, Hong Kong, Chinese artist Stanley Wong Ping-Pui, is better known to the art world as anothermountainman. Following his graduation from the Hong Kong Technical Teachers' College (Design & …
See all past shows and fair booths
Artsy Consignments
Sell Works from Your Collection
Get competitive offers from the world's top auction houses and galleries to take your works on consignment. It's simple and free to submit.