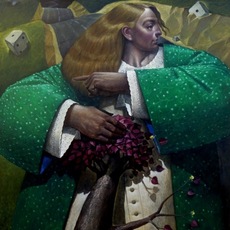 Armando Valero
Colombian, b. 1956
See all past shows and fair booths
Bio
Born in 1956 in Bogotá Colombia, Armando Valero is presently at the peak of his creativity. He studied at the National University of Colombia school of Fine Arts and then he went on to perfect his skills at the Royal Academy of Fine Arts of San Fernando, Madrid, Spain. He begun collecting awards while an exceptional student and continued throughout his first exhibitions in 1972-74, winning his first major prize as a muralist with his painting entitled "Iniciado Solar" in 1981. In 1986 his work merited an honorable mention at the contemporary International Art Canter in Paris, France, and two years later he won the Silver Medal at the International Painting Salon Grand Prix D'Aquitane in Tonneins, France.
His solo shows include exhibitions in Madrid, Spain; Bogotá and Cali in Colombia; Fort Lauderdale, Key Biscayne, Bay Harbor Islands, Coral Gables in Florida and Whittier California between 1971 and 2015.
His group shows include exhibitions in Bogotá, Tunja, Manizales and Santa Marta in Colombia; Madrid, Spain; Paris and Tonneins, France; Montecarlo, Monaco; Santo Domingo, Dominican Republic; San Juan, Puerto Rico; Miami, Miami Beach, Coral Gables, West Palm Beach, New York, Los Angeles and Pasadena in the U.S.A between 1971 and 2015.
He has received more than 140 portrait commissions. His paintings and portraits are in private collections in Bogotá and Cali, Colombia; Caracas, Venezuela; Madrid, Spain; Hong Kong, People's Republic of China; San Juan, Puerto Rico; City of Panamá, Panamá; Miami, Coral Gables, Key Biscayne, Fort Lauderdale, Boca Raton, Miami Beach, New York City, Glendale and Whittier, CA in the U.S.
Related artists