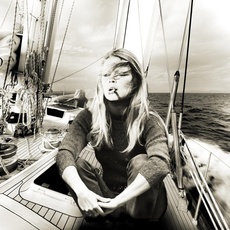 Axel Crieger
German, b. 1955
See all past shows and fair booths
Bio
AXEL CRIEGER (b. 1955) was born in Munich, Germany. He has studied visual communication and has worked as a photographer, director and designer for international clients such as Levi's, Time Warner, BMW, Heineken and Daimler AG (Ford Motor Company) in New York, Los Angeles, Paris, London and Milan.
Crieger uses a mix of several different techniques such as drawing, design and special effects to put together his photographic work based on existing photographs of historical figures, film characters and luxury products. The result is dreamlike and mysterious scenarios that give a sense of unreality and immediately capture the viewer's interest and curiosity.
Several Hollywood stars are avid collectors of Crieger's luxurious works. He is also represented in a number of private and public collections around the world, such as Paradise City in Seoul, The Villa Kennedy in Frankfurt, Miller Collection in Los Angeles, McKinsey & Company in Moscow, Ernst & Young in London and KMP in Singapore. He has exhibited in Berlin, New York, Amsterdam, Sao Paulo, Zurich, Moscow, Los Angeles and Miami. His critically acclaimed work has been published in several acclaimed magazines worldwide, including Andy Warhol's Interview Magazine.
Related artists