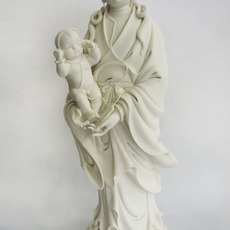 Bouke de Vries
Dutch, b. 1960
Established representation
Represented by industry leading galleries.
Bio
Born in 1960 in Utrecht, Bouke de Vries studied at the Design Academy Eindhoven, and Central St Martin's, London. After working with John Galliano, Stephen Jones and Zandra Rhodes, he switched careers and studied ceramics conservation and restoration at West Dean College. Every day in his practice as a private conservator he was faced with issues and contradictions around perfection and worth.
Using his skills as a restorer, his exploded artworks reclaim broken pots after their accidental trauma. He has called it 'The beauty of destruction'. Instead of reconstructing them, he deconstructs them. Instead of hiding the evidence of this most dramatic episode in the life of a ceramic object, he emphasises their new status, instilling new virtues, new values, and moving their stories forward.
Related artists