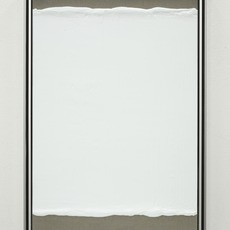 Cabrita
Portuguese, b. 1956
Blue-chip representation
Represented by internationally reputable galleries.
Bio
Pedro Cabrita Reis
Pedro Cabrita Reis was born in Lisbon in 1956, where he lives and works. With its international recognition, and decisive for the understanding of sculptural works from the mid-1980s onwards.
His complex work encompasses a wide variety of mediums: painting, sculpture, photography, design and installations composed of found materials and manufactured objects. Using simple materials and subjecting them to constructive processes, Pedro Cabrita Reis recycles almost anonymous reminiscences of gestures and primordial actions repeated in everyday life. In fact, it is on silences and inquiries that his work is based.
A representative of the Portuguese Pavilion at the 50th Venice Biennale in 2003, over the years, the artist has participated in numerous events of international importance, such as Documenta IX, Kassel, in 1992, the São Paulo Biennale in 1994 and the 10th Biennale de Lyon – The Spectacle of the Everyday, in 2009.
His works have also been exhibited in numerous exhibitions, the most recent of which are: "States of Flux – Pedro Cabrita Reis", Tate Modern, London, 2011-2013; "A Remote Whisper", a project for the 55th Venice Biennale in 2013 and, most recently, "Lifted Gaze", for Kabinetten van De Vleeshal, Middelburg, 2014.
Related artists