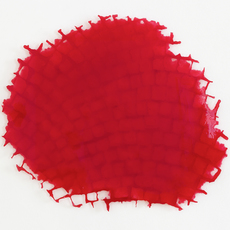 Daniel Knorr
Romanian, b. 1968
Established representation
Represented by industry leading galleries.
Bio
Born 1968 in Bucharest, Romania, lives and works in Berlin, Germany
He studied at the Akademie der Bildenden Künste (Academy of Fine Arts) Munich from 1989 to 1995, after which he was a student at the Vermont College of Fine Arts in the USA.
Using a wide variety of genres, Daniel Knorr explores urban space and the relationship between public and private in his interactive artistic projects. He applies a conceptual approach in his investigation of historical and socio-political (economic as well as bio-political) phenomena, which he appropriates, transfers, and thematizes in the context of art.
Knorr has draped balaclavas on equestrian statues (Copenhagen 2009), had the number and movement of museum visitors transferred to LCD screens with the help of software (Basel 2009), let robots beg in a museum and in public space (Vienna 2012), and constructed a smoking booth for a museum gallery (Bremen 2012). In his successful project Depression Elevation he created wall sculptures in transparent colors that were made out of casts of uneven sections in the road. At the abc Berlin in 2016, a bunker from the Second World War located at the Braunschweig Harbour will be recontextualized in the art fair when the monument to technology is transferred to the realm of contemporary art.
Daniel Knorr participated at the documenta 14 in Kassel and Athens. In 2005, he represented Romania at the 51st Venice Biennale.
Related artists