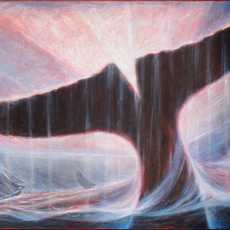 David Blackwood
Canadian, b. 1941
See all past shows and fair booths
Bio
David Blackwood
B. 1941
O.C., O. Ont., R.C.A.
David Blackwood is one of Canada's most respected visual storytellers. His narrative work reflects the legend, toughness and landscape of Newfoundland- an historic journey not that far removed in essence and time.
Blackwood's work has been exhibited nationally and internationally with over 90 solo shows and scores of group exhibitions. He has been the subject of two major retrospective exhibitions and the National Film Board's 1974 Academy-Award nominated documentary film BLACKWOOD.
Related artists