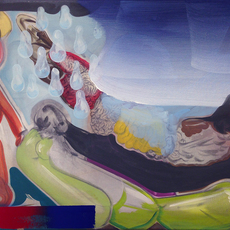 Elliott Green
American, b. 1960
Emerging representation
Represented by up-and-coming galleries.
Bio
Elliott Green makes paintings and prints that dissolve the line between the real and the imagined. Through a process of repeated drawing and erasing, Green achieves images of exaggerated deformity in surreal situations. The pentimento of this process enlivens the surface of the painting or print and accentuates the otherwordly yet familiar images.
Elliott Green has been awarded fellowships from the Guggenheim Foundation, the Macdowell Colony, the Marie Walsh Sharpe Art Foundation and the Yaddo Foundation. His work is in the collection of the University of Colorado Fine Arts Galleries.
Related artists