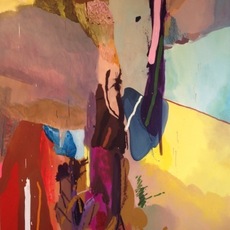 Les Rogers
American, b. 1966
Emerging representation
Represented by up-and-coming galleries.
Bio
Looking to shatter notions of beauty as anticipated, Les Rogers intentionally seeks the absence of balance. Despite the absence of pictorial equilibrium and interpretative clarity, his art has semantic designations that remain fluid to the eyes of the interpreter.
There is neither beginning nor end in the non-sequential creative development of Les Rogers. Through a constant process of approaching and distancing himself from the act of painting, his "broken art" constructs a world that is as it feels, embodying an almost philosophical essence. Les Rogers is an artist that can attempt anything in his Post-Everything universe.