Lorna Simpson
American, b. 1960
Bio
Lorna Simpson makes conceptual photographs and collages that explore issues of representation, identity, and history as they relate to the African American female experience. She combines original, found, or archival images with snippets of text, …
Blue-chip representation
Represented by internationally reputable galleries.
Auction Results
This is based on the artwork's average dimension.
Include unspecified dates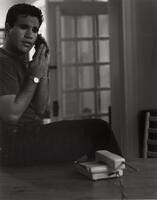 Call Waiting No. 10
Sold on Apr 27, 2022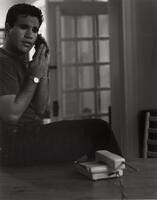 Call Waiting No. 10
silver gelatin print mounted in 8-ply archival mat with silk-screened text in artist's frame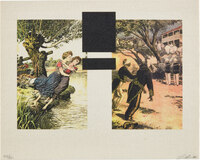 Untitled
Sold on Apr 21, 2022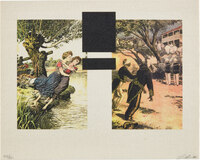 Untitled
Electrostatic heat color transfer print, on wool felt, with full margins.

i. Actress 2D ii. Barbara 1M iii. Actress 1C iv. Actress 3A [Four Works]
Sold on Dec 17, 2021

i. Actress 2D ii. Barbara 1M iii. Actress 1C iv. Actress 3A [Four Works]

i. Actress 2D ii. Barbara 1M iii. Actress 1C iv. Actress 3A [Four Works], 2007
Sold on Dec 9, 2021

i. Actress 2D ii. Barbara 1M iii. Actress 1C iv. Actress 3A [Four Works], 2007
graphite, ink and watercolor on paper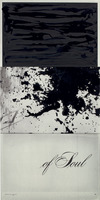 Three Part Soul, 2016
Sold on Nov 18, 2021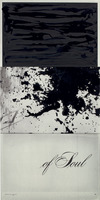 Three Part Soul, 2016
ink and screenprint on claybord, in 3 parts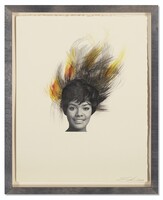 Ebony 8
Sold on Oct 16, 2021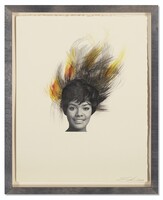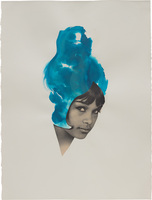 Ultra Blue, 2013
Sold on Oct 14, 2021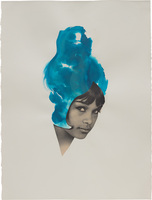 Vantage Point, 1991
Sold on Sep 30, 2021
Vantage Point, 1991
gelatin silver prints with plastic plaques, in 2 parts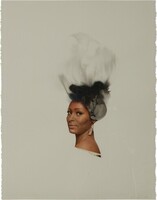 Triple Burned
Sold on Jul 21, 2021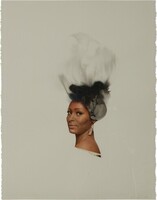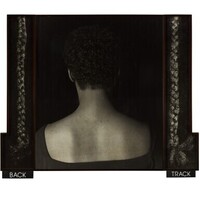 2 Tracks
Sold on Jul 21, 2021