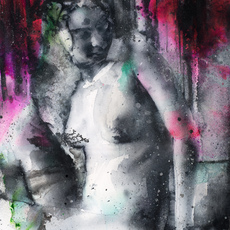 Martin Eder
German, b. 1968
Blue-chip representation
Represented by internationally reputable galleries.
Bio
Martin Eder is a German artist born in 1968 in Ausburg. He is best known for depicting house pets such as cats, rabbits, poodles or birds, and young girls in a realistic, kitschy style. The paintings avail themselves of the motifs of postmodern trash, the erotic and Surrealism. They show a contrast between realistically beautiful motifs and their bombastic, surreal antithesis.
Eder dominates the use of symbolism using everything that the history of art and the media have to offer, combining symbols of vanitas with romantic landscapes, Christian iconography with the aesthetics of animated gifs, Albrecht Dürer with Starwars and El Greco with Game of Thrones - scenes pseudo religious and artificial. Beyond the Baroque still lifes, in which each object has a certain meaning, Martin uses the elements with an abundance and exaggeration that are almost painful. He raises the tone of kitsch until it's okay again - James Turrell could not have invented a better rose sky - screaming plastic flowers, a twinkling universe and an apocalyptic firmament.
Related artists