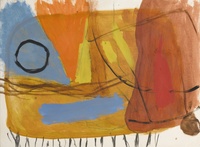 'Hilton begins and ends with paint. His whole system of pictorial thought is centred in his brushstrokes themselves. The precise character, the texture, size, colour, tone, direction and rhythm of eac...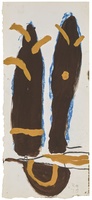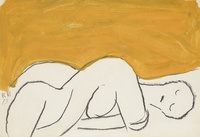 In the early 1970s, Hilton's health began to fail, forcing him to give up painting in oils on paper – and from 1973 onwards he worked exclusively from his bed. These late gouaches form a distinct and ...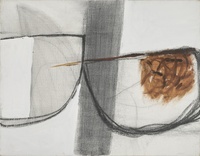 'Hilton is a natural painter. That is to say he cannot put brush to canvas without creating a splotch, smear, streak, stain or smudge (in other words a 'brushstroke') that is not charged with expressi...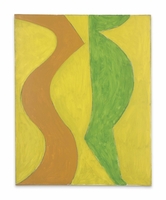 Untitled 67,1911-1975
152.4 x 127 cm
Roger Hilton (1911-1975) Untitled 67 signed and dated 'HILTON/67' (on the reverse) oil on canvas 60 x 50 in. (152.4 x 127 cm.) Painted in 1967....