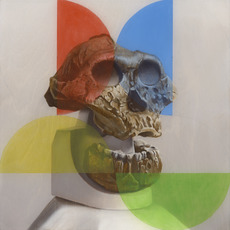 Sam Leach
Australian, b. 1973
Blue-chip representation
Represented by internationally reputable galleries.
Bio
Sam Leach is among Australia's foremost contemporary artists. Before pursuing art professionally, he worked at the Australian Tax Office. The attention to detail required by such a position carries into his art, which is inflected with philosophical, scientific and art historical notes. Interested in the interplays between the metaphorical and empirical, and the analogous and the object, Leach often examines the relationships between humans and animals.
In 2010, Leach joined the likes of Brett Whiteley and William Dobell when he won both the Wynne Prize and Archibald Prize. Since then, he has exhibited across Australia and internationally, including at the Venice Biennale in 2015 and the National Gallery of Victoria's biennale, 'Melbourne Now' in 2014. A major monograph has been published on the artist and he is represented in numerous regional and tertiary collections.
Related artists