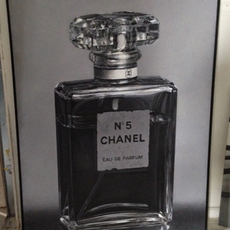 Shimon Okshteyn
American, 1951–2020
Bio
Born in Chernivtsi, Ukraine, Shimon Okshteyn was a graduate of the Mitrofan Grekov Art College in Odessa, Ukraine. He lived and worked in the USA since 1980.
Since the early days in his new country, Okshteyn was a keen and sensitive observer of the external environment voraciously absorbing it. He did not hold on to the past, but took the best from it making use of art historical references, playfully reinvigorating elements from the Renaissance, Baroque and social realism, as well as German expressionism, linking these to the present in a highly astute and distinctive idiom. He expressed his new reality in his work balancing between the high and the low, public and private with a characteristic style that shifted between abstraction and figurative. He was the barometer of time who defined where the artistic interest of the epoch was moving.
The use of materials in his work was calculated. There may not always be similarities between the different bodies of work. Each one often consisted of works in diverse mediums grouped around specific themes offering a colorful first impression, but on closer inspection revealing multiple layers of meaning and intricate narratives. His practice came from the concept of difference and appropriation. It explored the varying relationships between popular culture and fine art. In the current climate where many believe history has no relevance, he found himself continually returning to those aspects that still strongly resonate with us today by meticulously preserving disappearing objects for posterity or reproducing excerpts of iconic works of art and inserting them into contemporary context.
Related artists