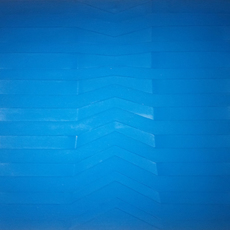 Shu Takahashi
Japanese, b. 1930
See all past shows and fair booths
Bio
Artist and professor of Kurashiki University of Science and The Arts. Born 1930 in Fukuyama-city, Hiroshima Prefecture. Awarded the Yasui Prize for his work "Tsuki no Michi" (The Moon's Pathway) in 1961. In 1963 was invited as a research fellow by the Italian government and moved to Italy. In 1987, awarded the Minister of Education, Culture, Sports, Science and Technology Awards for Art and in 1994 received the Purple Ribbon Medal. In 2003 Takahashi opened his atelier in Sami, Kurashiki where he has decided to live permanently.
The Beach of Sami at Tamashima, Kurashiki-city, as its name denotes, is small and yet a beautiful beach. (In fact, this beach had been the birthplace of sea bathing as a medical treatment in Japan. It is also known as a historic site and has been designated as one of "Japan's One Hundred Most Beautiful Beaches.") At the tip of this beach - a scenic spot facing the islands of Setouchi - is the atelier of an internationally known artist.
Ever since he moved to Italy in 1963, Shu Takahashi has continued his artistic activities in Rome and as an artist has received much international recognition. He was born in the city of Fukuyama in Hiroshima Prefecture and assumed office as the professor of Kurashiki University of Science and The Arts in 1995. In 2003 exactly 40 years after his migration to Italy, he returned to Setouchi where he established a home in Sami. At present, along with his creative activities, he puts all his effort into raising the next generation. His teachings at the university have no boundaries, imparting the very essence of art to people of all ages from one to the next. "After all, the culture of Kurashiki is still very provincial. I have been working on it hoping that it would eventually view matters with a wider perspective," says Professor Takahashi insinuating his impatience.
Related artists