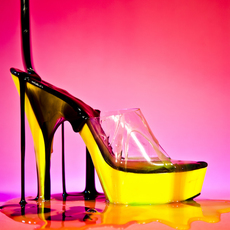 Bio
Signe Pierce was born in Arizona in 1988.
Pierce completed a BFA in photography at the School of Visual Arts in Manhattan.
Pierce first became known for her appearance in the short film "American Reflexxx" produced by her life partner. The video has been featured at several prestigious art fairs and museums - it has more than 1.7 million views on YouTube so far. "
Pierce calls himself a "Reality Artist". Behind her shrill, pointed performances, videos and photographs is concept. The technofeminist uses the technical possibilities of the present time and communicates her art via Instagram, for example. In her own person she discusses central themes of the digital age, such as feminism, identity and authenticity. Your message:
"We're the stars of our own reality shows"
Her work has already been exhibited at the MdbK in Leipzig, at the Düsseldorf Photo, the Museum of Contemporary Art in Los Angeles, the New Museum in New York and the Palais de Tokyo in Paris.
Signe Pierce lives and works in New York and Los Angeles.
Related Artists