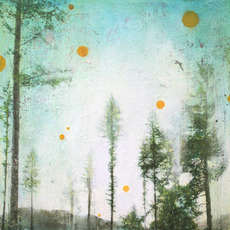 Steven Nederveen
Canadian, b. 1971
See all past shows and fair booths
Bio
Steven Nederveen's work focuses on the changeable relationship we have with nature. Loving and destroying in the same breath. The darkness of the human psyche underlies many of his overtly positive and uplifting nature scenes.
Oceans and forests are idealized, radiating an inner light that burns. This heightened effect corresponds to our own yearning for more, wanting to be at one with nature, to control it, to be moved by it, to tame it.
After receiving his Bachelor of Design from the University of Alberta, the artist moved to Vancouver where he lived between the mountains and ocean – undertaking a committed practice of meditation, as well as hiking and sailing.
Nederveen combines painting and photography to express the complex relationship we have with the natural environment.
He travels extensively to photograph landscapes around the world. He looks for either quiet moments in a dramatic scene, or find the drama in quiet scenes.
Printing these images at canvas size, he then starts the slow process of concealing and revealing areas with acrylic paint, mixing impasto techniques with splatters and scrapes, often leaving just a small area of a photo remaining. He uses meditation and time spent in nature to inform his images, finding a language to express the connection between inner and outer worlds.
These mixed media paintings blur the lines of realism and experience, photography and painting.
Related artists