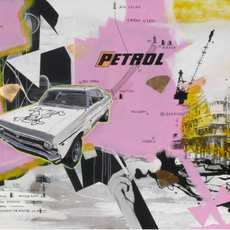 Bio
British artist Stuart Semple has become one of the leading exponents of a new generation of artists tackling concepts of mass and popular culture through showing works in a string of international exhibitions and Biennales. Stuart's last solo exhibition 'Fake Plastic Love' in London, attracted record breaking numbers during last years Frieze art fair.
Critical acclaim has also been received for his curated group exhibitions; most recently 'Mashups, post pop fragments and detournements' at London's Kowalsky Gallery. 'The Black Market' at Anna Kustera Gallery in New York, co-curated with Just Another Rich Kid, was proclaimed by many art critics as the coolest and most provocative art show in 2007.
Celebrity endorsement of Semple's work is testament to its popular and vital appeal, with work in the in the collections of Dhani Harrison, Debbie Harry, Sienna Miller, Jean-Charles de Castelbajac and others.
In December 2016, Stuart Semple created the fluorescent pink paint pigment, in relation to "rotter" Kapoor buying the exclusive rights to the Vantablack pigment, said to be the blackest shade of black ever created. The cerise pink shade is available to all artists except Kapoor, who is legally banned from purchasing it.
Related Artists