William-Adolphe Bouguereau
French, 1825-1905
669 followers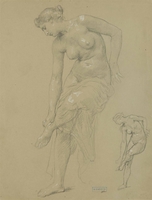 Femme dénudée tenant son talon gauche, avec une reprise de la figure esquissée,1825-1905
8 cm
ADOLPHE-WILLIAM BOUGUEREAU (LA ROCHELLE 1825-1905) _Femme dénudée tenant son talon gauche, avec une reprise de la figure esquissée_ mine de plomb, rehaussé de blanc, sur papier brun 32,2 x 24,8 cm...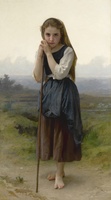 86cm
From the 1870s onward, William Bouguereau increasingly devoted his oeuvre to the young peasant girls of his hometown of La Rochelle and the surrounding countryside with the same ambition and scale tha...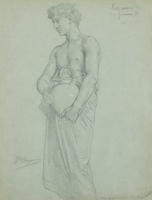 This work is a preparatory study for the male figure at the far right of William Bouguereau's L'adoration des Mages (fig. 1), exhibited at the Salon of 1885 along with its pendant, L'adoration des ber...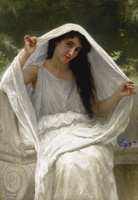 Painted in 1898, Le Voile indulges William Bouguereau's interest in classical imagery and visions of antiquity. A young woman playfully glances from underneath her delicate veil in a sunlit landscape....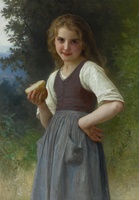 In his sensitive portrayals of peasant girls, Bouguereau elevates the image of France's most humble citizens.  While some artists of the nineteenth century, such as Jean-François Millet and Léon-Augus...
Sotheby's
November 22, 2016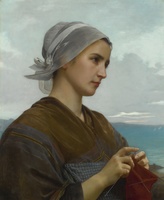 Curious to experience the uniquely preserved language, religion, and traditions of Brittany's sixth-century Celtic ancestors, crowds of cultural tourists travelled to this province in northwestern Fra...
Sotheby's
November 22, 2016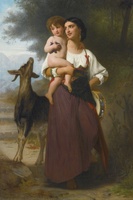 By 1866, William Bouguereau had already achieved great commercial success and was receiving frequent commissions, including that year's decorations for the Church of Saint-Augustin and the Bordeaux co...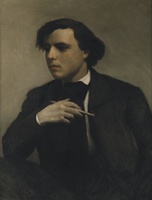 This early portrait is of Bouguereau's close friend, Ferdinand Chaigneau—an artist who specialized in landscape and animal painting who was one of the last surviving members of the Barbizon group. Bou...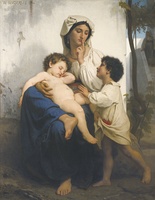 After receiving the esteemed Prix de Rome in 1850, Bouguereau spent four years in Italy studying the works of Giotto and Raphaël. The plasticity in the modeling that Bouguereau achieves in Le sommeil ...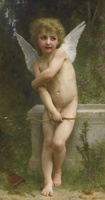 The theme of love is pervasive in Bouguereau's oeuvre, particularly as personified by Cupid, the mischievous son of the goddess Venus, whose famous arrows possessed the power to ignite romantic love. ...