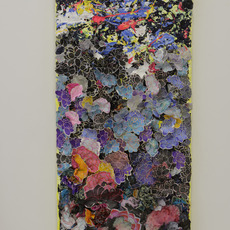 Zhuang Hong Yi
Chinese, b. 1962
See all past shows and fair booths
Bio
Zhuang Hong Yi
°1962 – ShiChuan, China
The fact that one can recognise features from his Chinese background which, at the same time, are gracefully combined with strong Western allure is undoubtedly the result of his upbringing and education in China and the international 'European' experience and inspiration he has gained since 1990, when he moved to the Netherlands; where he eventually settled with his wife Luluo, also an artist. Even after many years of residence in Europe, Zhuang still holds his studio in Beijing, China, where he returns a couple of times a year to work, collect new materials and to get inspiration.
Zhuang Hong Yi is a Chinese, contemporary artist who currently lives in The Netherlands. He has impressed audiences in different countries by his unique style in his many pieces of modern art. His works represent beauty, sophistication and a high level of perfection with a clear presence of Chinese influence represented in his use of colours, themes, shapes and materials that touch the heart.
Inspired by the flowerbed, a staple of Dutch culture, Zhuang bends and folds hundreds of tiny buds from painted rice paper to form his flowerbed sculptures. The three-dimensionality of the paper flowers invites the audience to appreciate the tactile nature of his vibrant tapestry of colours and form.
Related artists