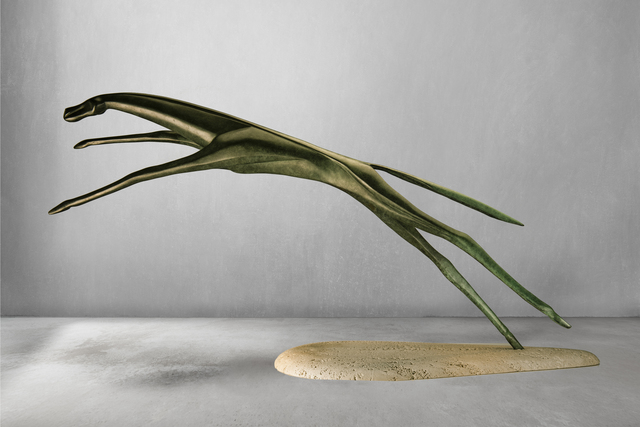 Canopus, 2018
Bronze – degraded Patina
40 1/5 × 13 4/5 × 43 3/10 in
102 × 35 × 110 cm

"The Flying Horses" displays an impossible balance, disobeying gravity. The horses are
flying, like …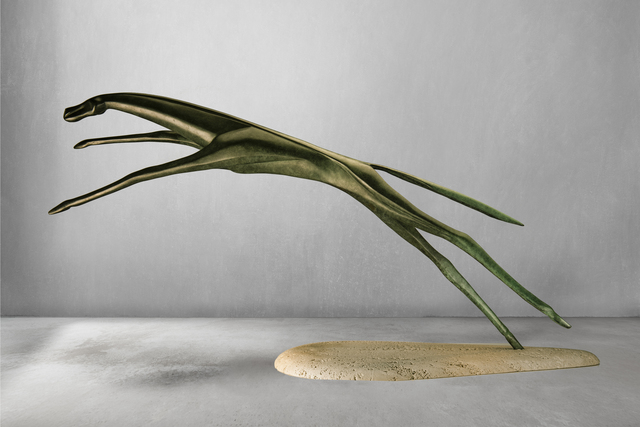 "The Flying Horses" displays an impossible balance, disobeying gravity. The horses are
flying, like the light of the stars, coming from far away. Their origin is a mystery, as is their
destination. They are captured soaring through the atmosphere, traversing from one world
to another in their flight across space and time.
Canopus, 2018
Bronze – degraded Patina
40 1/5 × 13 4/5 × 43 3/10 in
102 × 35 × 110 cm