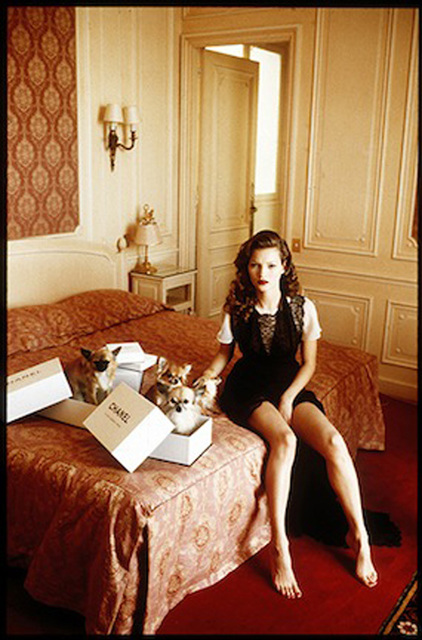 Kate Moss at the Hotel Raphael, VOGUE Italia, Paris, 1993
Archival Pigment Print
40 × 30 in
101.6 × 76.2 cm
Contact for price
Signed by the photographer.
Vogue photographer Arthur Elgort made his mark in 1971 when his portfolio of black-and-white pictures of a model playing with a dog ran in the British version of the magazine, and something new was injected into fashion photography: movement. This snapshot aesthetic has characterized his work since the beginning of his career and garnered him acclaim for bringing buoyancy, lightness, and naturalism into fashion and advertising images. Trained as a painter, he switched to photography to feed his need for human company. In addition to shooting the world's top models and celebrities, he has gone backstage at the New York City Ballet and jazz clubs to capture dancers and musicians. Elgort attributes his improvisatory, active approach to his lifelong passion for jazz and ballet, claiming, "You can take a picture or you can make a picture. I much prefer the latter."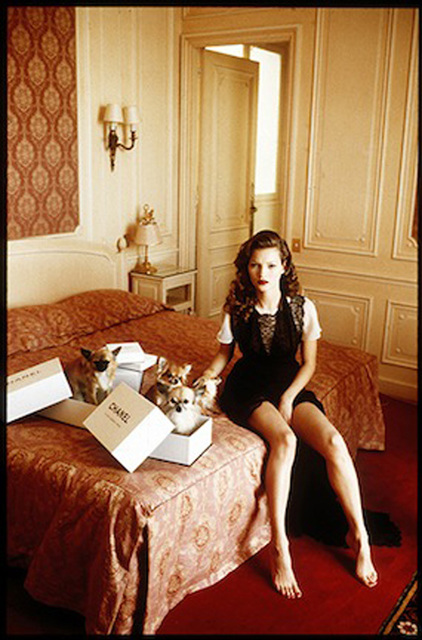 Signed by the photographer.
Vogue photographer Arthur Elgort made his mark in 1971 when his portfolio of black-and-white pictures of a model playing with a dog ran in the British version of the magazine, and something new was injected into fashion photography: movement. This snapshot aesthetic has characterized his work since the beginning of his career and garnered him acclaim for bringing buoyancy, lightness, and naturalism into fashion and advertising images. Trained as a painter, he switched to photography to feed his need for human company. In addition to shooting the world's top models and celebrities, he has gone backstage at the New York City Ballet and jazz clubs to capture dancers and musicians. Elgort attributes his improvisatory, active approach to his lifelong passion for jazz and ballet, claiming, "You can take a picture or you can make a picture. I much prefer the latter."
Kate Moss at the Hotel Raphael, VOGUE Italia, Paris, 1993
Archival Pigment Print
40 × 30 in
101.6 × 76.2 cm
Contact for price