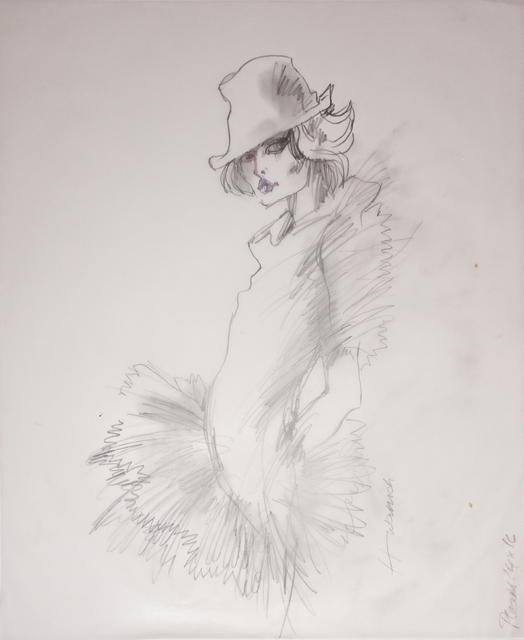 Pleats, 2016
Pencil and Chalk on Vellum
17 × 12 1/2 in
43.2 × 31.8 cm

Warsaw-born Barbara Hulanicki first burst onto the fashion scene as a 19 year old Brighton Art …
Drawing, Collage or other Work on Paper
Hand-signed by artist, Front.
Certificate of authenticity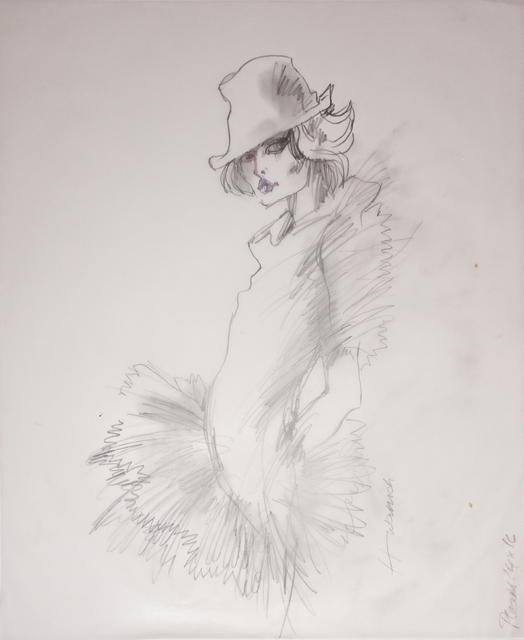 Warsaw-born Barbara Hulanicki first burst onto the fashion scene as a 19 year old Brighton Art College student in 1955, winning a beachwear competition sponsored by the London Evening Standard. After working as a freelance fashion illustrator for magazines including Vogue, Tatler, and Women's Wear Daily, Hulanicki …
Drawing, Collage or other Work on Paper
Hand-signed by artist, Front.
Certificate of authenticity
Pleats, 2016
Pencil and Chalk on Vellum
17 × 12 1/2 in
43.2 × 31.8 cm