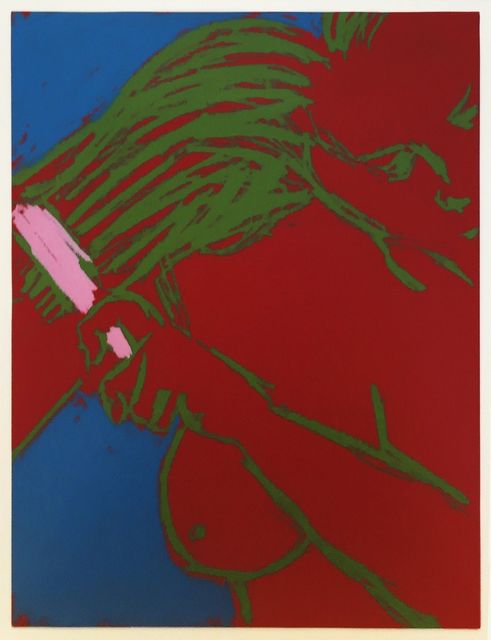 WOMAN BRUSHING HER HAIR, 1965
SCREENPRINT
21 3/4 × 16 3/4 in
55.2 × 42.5 cm
Edition of 200
$1,950
Ships from Aventura, FL, US
Shipping: $50 domestic, $200 rest of world

Original screenprint on paper. From the New York Ten portfolio. In the collection of MOMA. …
Hand-signed by artist, Hand signed and numbered by the artist.
Certificate of authenticity
Whether portraying modern couples sitting in a park (Gay Liberation, 1980), or a biblical family's unfolding drama (Abraham's Farewell to Ishmael, 1987), George Segal's life-size human figures express the fragility of the human condition. Hyperrealism, achieved by making full-body casts of live models using plaster bandages, renders the figures familiar and emotionally resonant. As such, Segal has been seen by some to have rejected the cool calculations of Pop art, despite being considered a prominent exponent of the movement for his casual depictions of contemporary culture and everyday situations. Yet, covered in bright primary colors or whitewash, Segal's figures emanate an otherworldly strangeness, prompting New York Times critic Roberta Smith to describe them as "emotionally confounding."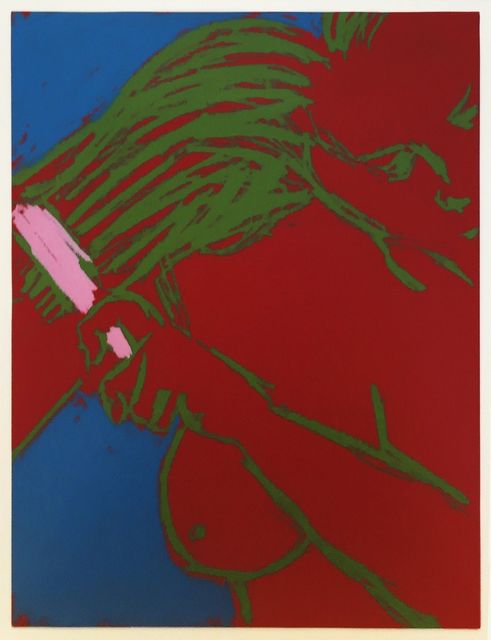 Original screenprint on paper. From the New York Ten portfolio. In the collection of MOMA. Edition of 200. Framed. Additional images available upon request. Certificate of authenticity included. Artwork in excellent condition. All reasonable offers will be considered.
Hand-signed by artist, Hand signed and numbered by the artist.
Certificate of authenticity
Whether portraying modern couples sitting in a park (Gay Liberation, 1980), or a biblical family's unfolding drama (Abraham's Farewell to Ishmael, 1987), George Segal's life-size human figures express the fragility of the human condition. Hyperrealism, achieved by making full-body casts of live models using plaster bandages, renders the figures familiar and emotionally resonant. As such, Segal has been seen by some to have rejected the cool calculations of Pop art, despite being considered a prominent exponent of the movement for his casual depictions of contemporary culture and everyday situations. Yet, covered in bright primary colors or whitewash, Segal's figures emanate an otherworldly strangeness, prompting New York Times critic Roberta Smith to describe them as "emotionally confounding."
WOMAN BRUSHING HER HAIR, 1965
SCREENPRINT
21 3/4 × 16 3/4 in
55.2 × 42.5 cm
Edition of 200
$1,950
Ships from Aventura, FL, US
Shipping: $50 domestic, $200 rest of world