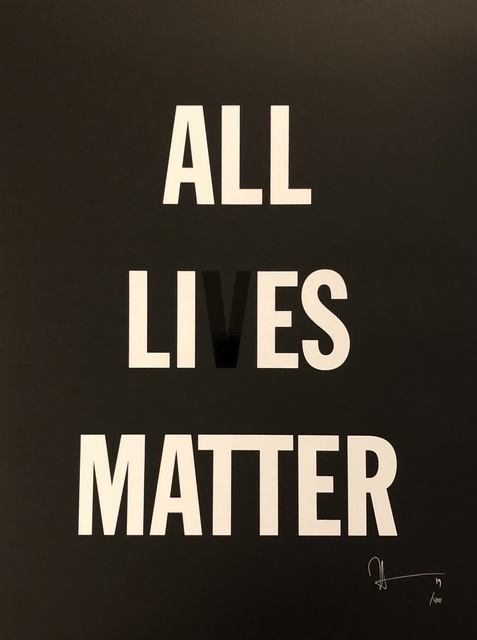 All Li es Matter, 2019
Screenprint on paper
24 × 18 in
61 × 45.7 cm
Edition of 400
This work is sold by a private individual and ships from New York, New York, United States
Unframed.
Signed, dated and numbered, lower right
Conceptual artist Hank Willis Thomas uses photography to explore issues of identity, history, race, and class. Inspired by the works of Carrie Mae Weems, Lorna Simpson, and his mother, photographer Deborah Willis, he employs language and familiar imagery to address issues that are often overlooked in our pop culture-obsessed, consumerist culture. Appropriated print advertisements from 1968—a landmark year in the Civil Rights Movement—are stripped of their context to open up questions of cultural stereotypes and the way the media perpetuates them, while in the series "Branded" he inverts the work, adding contemporary ad copy to provocative images. "In recent years I have approached my art practice assuming the role of a visual culture archaeologist," Thomas has said. "I am interested in the ways that popular imagery informs how people perceive themselves and others around the world."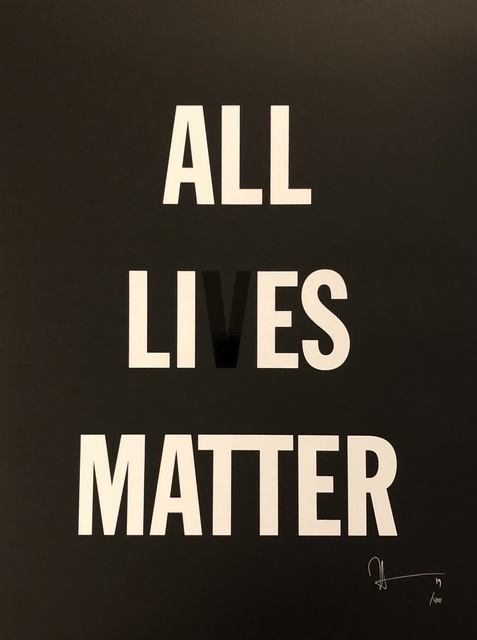 This work is sold by a private individual and ships from New York, New York, United States
Unframed.
Condition Report: No apparent condition issues
The condition noted above is as represented by the seller to the best of their ability. This work has been inspected by Artsy virtually using photographs, and not in …
Signed, dated and numbered, lower right
Conceptual artist Hank Willis Thomas uses photography to explore issues of identity, history, race, and class. Inspired by the works of Carrie Mae Weems, Lorna Simpson, and his mother, photographer Deborah Willis, he employs language and familiar imagery to address issues that are often overlooked in our pop culture-obsessed, consumerist culture. Appropriated print advertisements from 1968—a landmark year in the Civil Rights Movement—are stripped of their context to open up questions of cultural stereotypes and the way the media perpetuates them, while in the series "Branded" he inverts the work, adding contemporary ad copy to provocative images. "In recent years I have approached my art practice assuming the role of a visual culture archaeologist," Thomas has said. "I am interested in the ways that popular imagery informs how people perceive themselves and others around the world."
All Li es Matter, 2019
Screenprint on paper
24 × 18 in
61 × 45.7 cm
Edition of 400