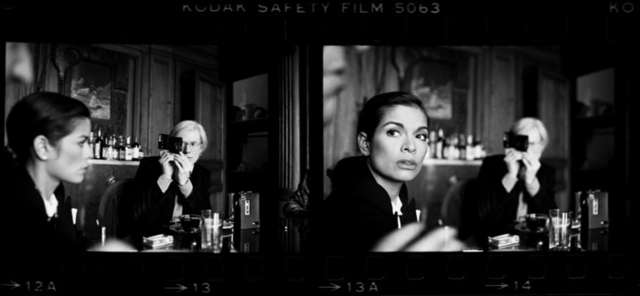 Andy Warhol and Bianca Jagger at The Factory, New York, 1977
Archival Pigment Print
14 × 29 in
35.6 × 73.7 cm
Edition of 35
Contact for price
23 × 50 in
58.4 × 127 cm
Edition of 35
Contact for price
33 × 72 in
83.8 × 182.9 cm
Edition of 35
Contact for price
Signed by the photographer.
Eminent photojournalist Harry Benson has been capturing historic world events and figures over the course of his celebrated career, building up a body of color and black-and-white photographs that chronicles the tumultuous decades from the 1950s to now. His career skyrocketed in 1964, when he documented the Beatles on their first American tour, and took the now-iconic photograph of the foursome having a pillow fight in bed. On assignment for such publications as the Daily Express and LIFE Magazine, he has marched with Martin Luther King, Jr., photographed every U.S. president since Dwight Eisenhower, innumerable world leaders, artists, and celebrities, and been at the center of such watershed events as the rise and fall of the Berlin Wall and the resignation of Richard Nixon. "Wherever I am," Benson claims, "the one thing I must do—I must tell the truth."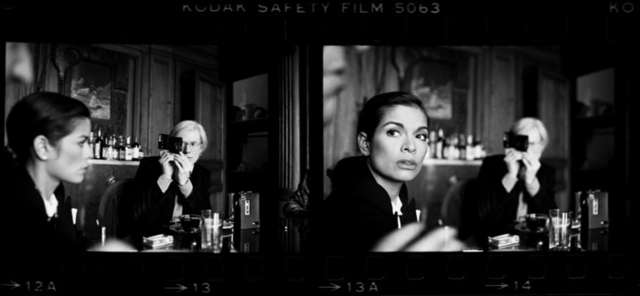 Signed by the photographer.
Eminent photojournalist Harry Benson has been capturing historic world events and figures over the course of his celebrated career, building up a body of color and black-and-white photographs that chronicles the tumultuous decades from the 1950s to now. His career skyrocketed in 1964, when he documented the Beatles on their first American tour, and took the now-iconic photograph of the foursome having a pillow fight in bed. On assignment for such publications as the Daily Express and LIFE Magazine, he has marched with Martin Luther King, Jr., photographed every U.S. president since Dwight Eisenhower, innumerable world leaders, artists, and celebrities, and been at the center of such watershed events as the rise and fall of the Berlin Wall and the resignation of Richard Nixon. "Wherever I am," Benson claims, "the one thing I must do—I must tell the truth."
Andy Warhol and Bianca Jagger at The Factory, New York, 1977
Archival Pigment Print
14 × 29 in
35.6 × 73.7 cm
Edition of 35
Contact for price
23 × 50 in
58.4 × 127 cm
Edition of 35
Contact for price
33 × 72 in
83.8 × 182.9 cm
Edition of 35
Contact for price