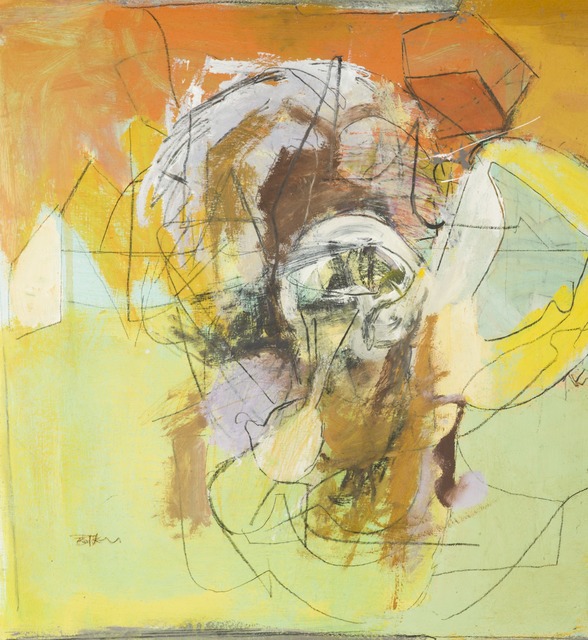 Abstract in Green, Blue and Orange, ca. 1958
Oil on board with mixed media
20 1/8 × 18 3/4 in
51.1 × 47.6 cm
Signed lower left: "Botkin".
American artist Henry Botkin is equally known as a painter, a collage artist, and for his work as a proponent of abstract art—as well as for encouraging his cousin George Gershwin to paint. He studied at the Massachusetts School of Art and the Art Students League before moving to New York City, where he worked as an illustrator for publications such as Harper's. Moving to Paris eight years later and continuing his career as an illustrator, he also explored Impressionism—creating in early works what he called a "mood of enchantment"—and later delved into abstraction and collage. "Art is a collision of new truths and awakened sensibilities; it is a serious understanding of the untried and unexpected," Botkin once said. "Collage for me is the intensification of painting; it is an expansion that can be added to the progress of the artist."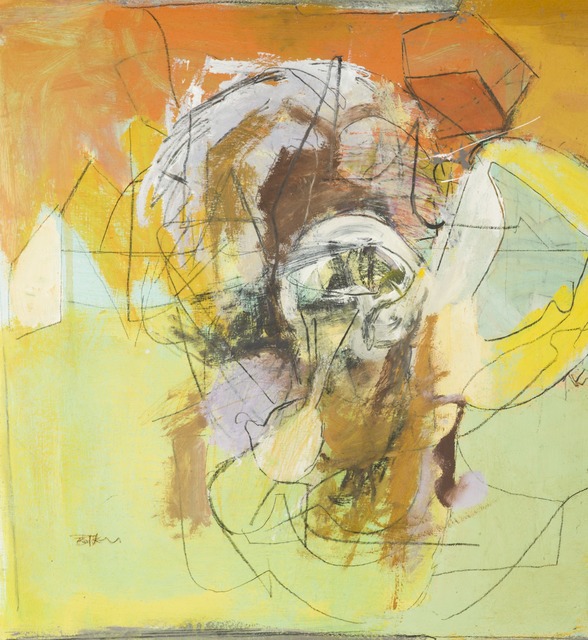 Signed lower left: "Botkin".
American artist Henry Botkin is equally known as a painter, a collage artist, and for his work as a proponent of abstract art—as well as for encouraging his cousin George Gershwin to paint. He studied at the Massachusetts School of Art and the Art Students League before moving to New York City, where he worked as an illustrator for publications such as Harper's. Moving to Paris eight years later and continuing his career as an illustrator, he also explored Impressionism—creating in early works what he called a "mood of enchantment"—and later delved into abstraction and collage. "Art is a collision of new truths and awakened sensibilities; it is a serious understanding of the untried and unexpected," Botkin once said. "Collage for me is the intensification of painting; it is an expansion that can be added to the progress of the artist."
Abstract in Green, Blue and Orange, ca. 1958
Oil on board with mixed media
20 1/8 × 18 3/4 in
51.1 × 47.6 cm