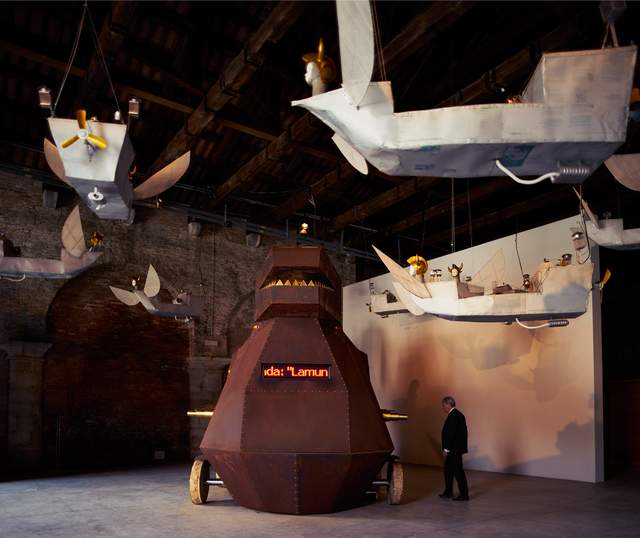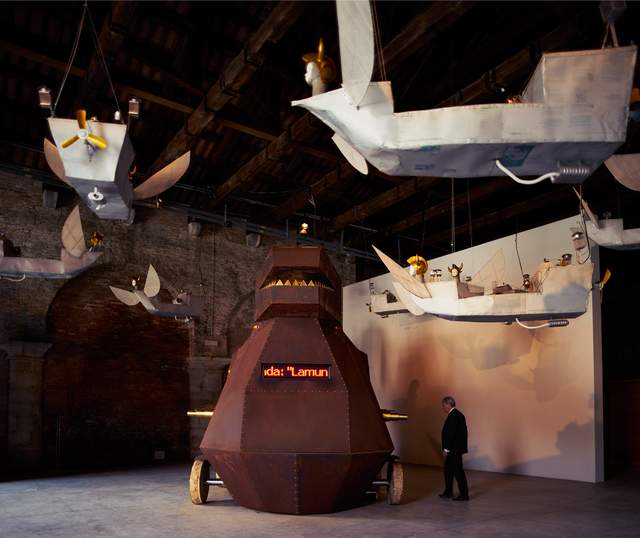 Photo by Alex John Beck for Artsy.

Heri Dono's figurative paintings give a complicated picture of Indonesian society and politics that is intertwined with larger international issues and concerns. Having grown up in a tumultuous period of Indonesian history, Dono often confronts violence and social turmoil in his work, as well as Western culture as it is viewed in his country. After leaving art school, the artist began studying shadow puppetry, incorporating puppets in his installations and drawings to probe darker elements of human experience. Dono, who has participated in multiple editions of the Venice Biennale, has said: "Art is not just about exploring the beauty or the aesthetic but to give awareness to the audience. Artists have a moral responsibility to add to the conversation, to make people aware of injustices."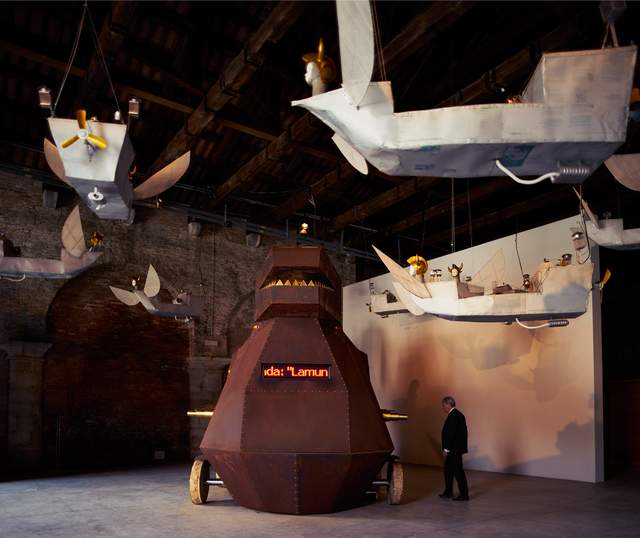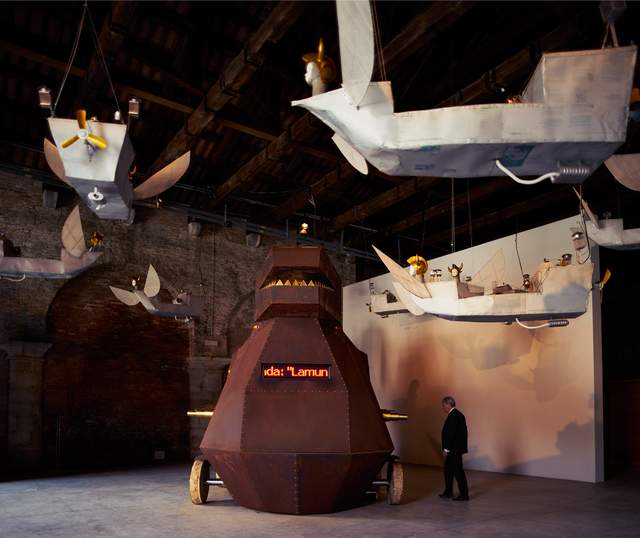 Photo by Alex John Beck for Artsy.

Heri Dono's figurative paintings give a complicated picture of Indonesian society and politics that is intertwined with larger international issues and concerns. Having grown up in a tumultuous period of Indonesian history, Dono often confronts violence and social turmoil in his work, as well as Western culture as it is viewed in his country. After leaving art school, the artist began studying shadow puppetry, incorporating puppets in his installations and drawings to probe darker elements of human experience. Dono, who has participated in multiple editions of the Venice Biennale, has said: "Art is not just about exploring the beauty or the aesthetic but to give awareness to the audience. Artists have a moral responsibility to add to the conversation, to make people aware of injustices."