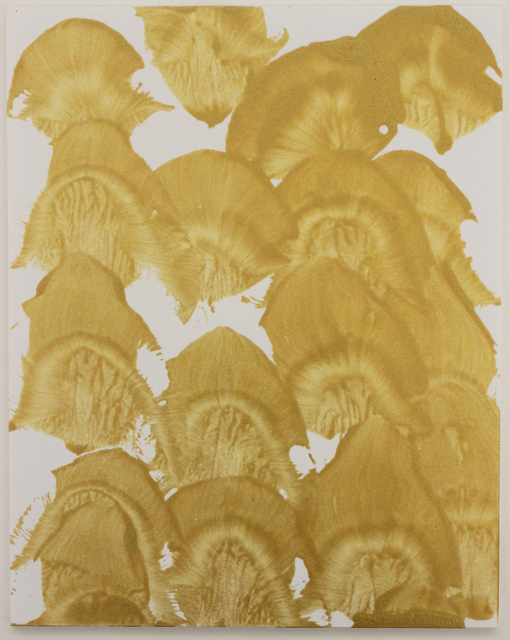 Untitled, 2017
Oil on gator foam
Free Arts NYC Benefit Auction
Measurments refer to the piece unframed.

James Nares is best known for her process-oriented paintings in which a large, isolated brushstroke appears to float across a blank monochrome surface. To achieve this sense of weightlessness, Nares invented a special apparatus that enables her hang above the picture and paint from directly overhead, avoiding any drips or other "sign of gravity" which might result from painting onto an upright canvas. Nares likens her artistic routine to hitting a home run in baseball, sometimes achievable in one go but more often requiring multiple attempts to accomplish. Though her emphatic brushwork resembles that of certain Abstract Expressionists, she sees her practice more as one of cycle and repetition as opposed to the relatively unconstrained mark making of the so-called "action painters."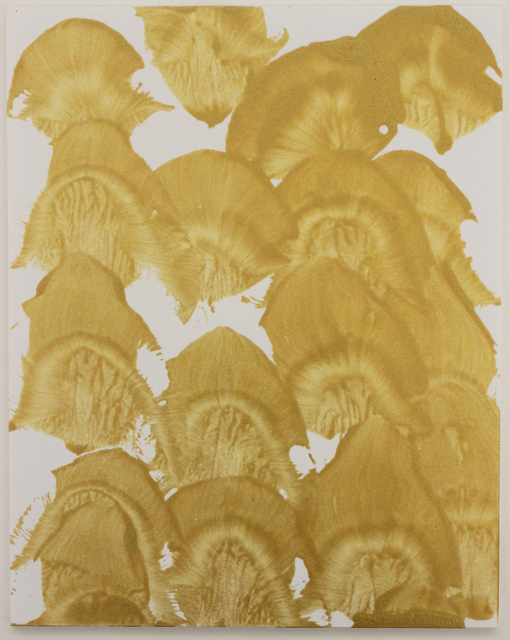 Free Arts NYC Benefit Auction
Measurments refer to the piece unframed.

James Nares is best known for her process-oriented paintings in which a large, isolated brushstroke appears to float across a blank monochrome surface. To achieve this sense of weightlessness, Nares invented a special apparatus that enables her hang above the picture and paint from directly overhead, avoiding any drips or other "sign of gravity" which might result from painting onto an upright canvas. Nares likens her artistic routine to hitting a home run in baseball, sometimes achievable in one go but more often requiring multiple attempts to accomplish. Though her emphatic brushwork resembles that of certain Abstract Expressionists, she sees her practice more as one of cycle and repetition as opposed to the relatively unconstrained mark making of the so-called "action painters."
Untitled, 2017
Oil on gator foam