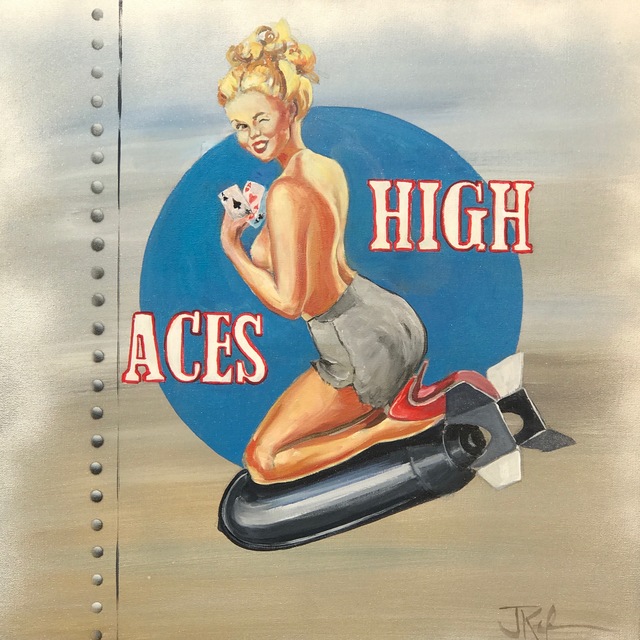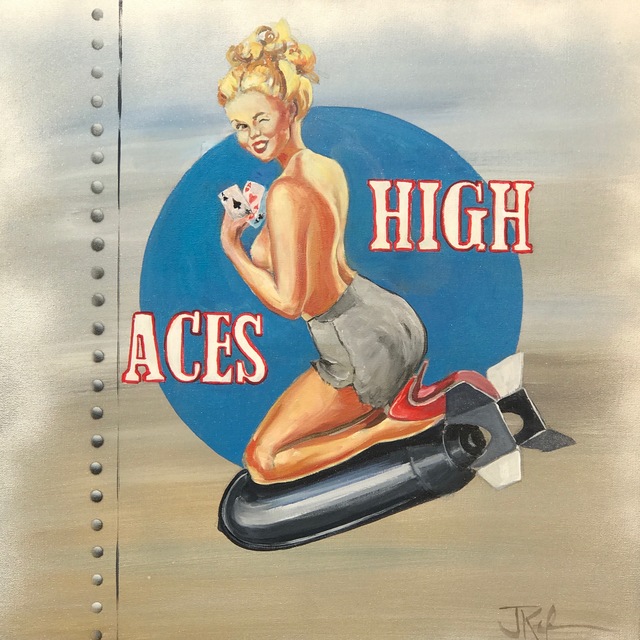 Aces High, 2017
Acrylic on Canvas

https://www.artspacewarehouse.com/en/artwork-aces-high
Jim Keifer's photo-realistic pin-up series combines humorous imagery of idealized women who are cheeky yet seem innocent. His expert brush strokes make the girls come alive and the hyper-realistic finishes give his works amazing depth. Keifer is best known as a …
Read more
Signature
Signed on the front.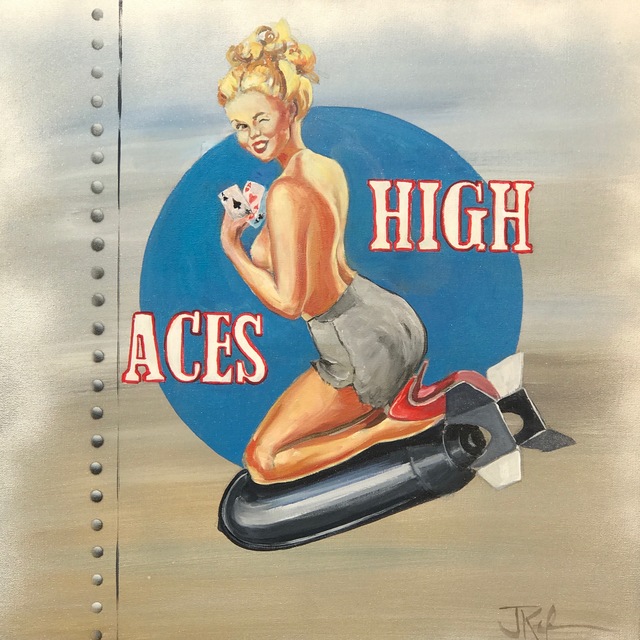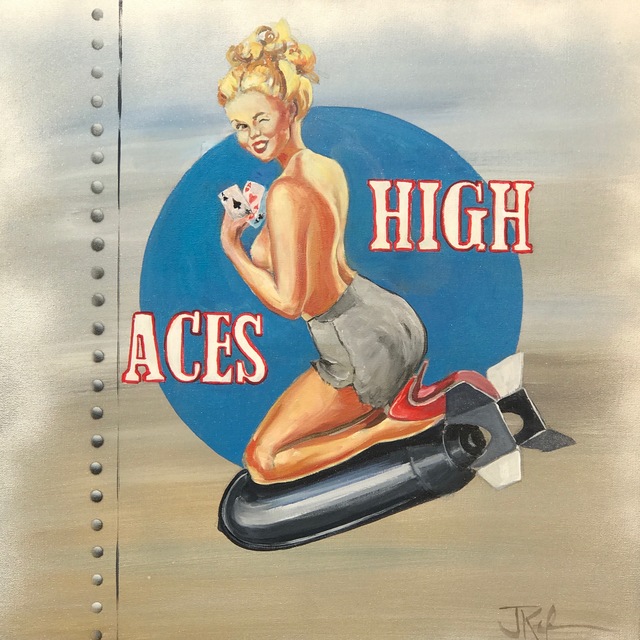 https://www.artspacewarehouse.com/en/artwork-aces-high
Jim Keifer's photo-realistic pin-up series combines humorous imagery of idealized women who are cheeky yet seem innocent. His expert brush strokes make the girls come alive and the hyper-realistic finishes give his works amazing depth. Keifer is best known as a …
Read more
Signature
Signed on the front.
Aces High, 2017
Acrylic on Canvas