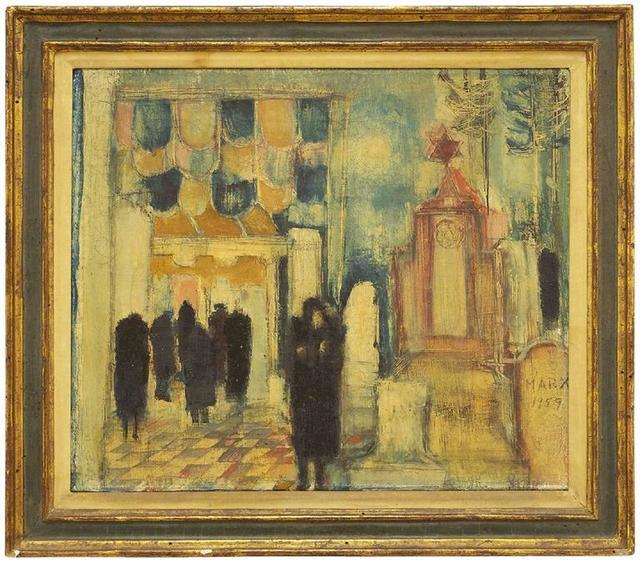 Synagogue, Mid Century Judaica Oil Painting, 20th Century
Canvas, Oil Paint
13 1/4 × 15 in
33.7 × 38.1 cm

Marcia Marx (1931–2005) was an American artist. Born in Newark, New Jersey, she attended Yale …
Measurements include frame.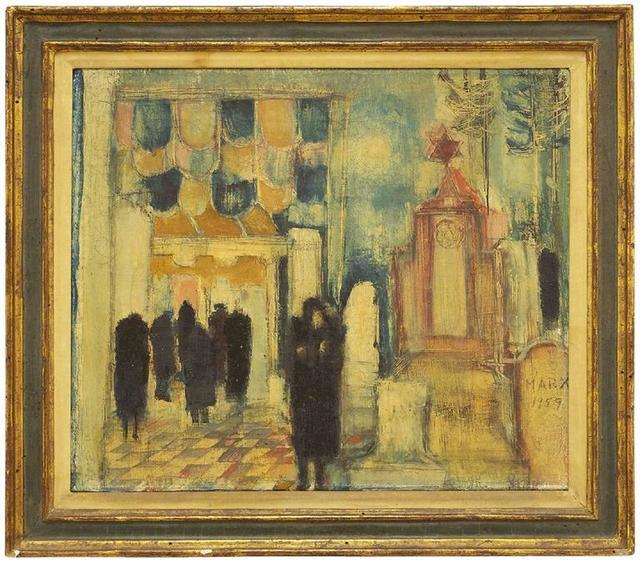 Marcia Marx (1931–2005) was an American artist. Born in Newark, New Jersey, she attended Yale School of Art and Columbia University. After completing her studies, Marcia Marx moved to Mexico City, where she lived for more than ten years and received much of her inspiration.
Marx frequently painted "Felliniesque …
Measurements include frame.
Synagogue, Mid Century Judaica Oil Painting, 20th Century
Canvas, Oil Paint
13 1/4 × 15 in
33.7 × 38.1 cm