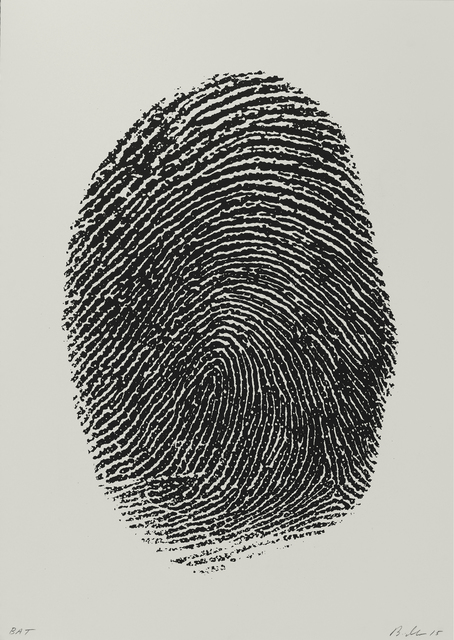 Not Manzoni (Impronte pollice sinistro, 1960), 2015
Offset lithograph printed on 300gsm cream white smooth Fabriano Artistico paper
20 × 14 in
50.8 × 35.6 cm
Edition of 60
In the present work, Mike Bidlo has looked to the Italian conceptual artist, Piero Manzoni …
In very fine condition, unframed.
Hand-signed by artist, Signed, dated and numbered in pencil
World House Editions, Middlebury, Connecticut
A controversial figure known for his appropriation of paintings, sculptures, and performances by 20th-century masters such as Picasso, Warhol, Duchamp, and Pollock, Mike Bidlo approaches iconic modernist works as readymades. Bidlo has staged renowned performances re-enacting Warhol's Factory and Pollock's action paintings and famous act of urinating into Peggy Guggenheim's fireplace. For Matisse/Picasso: A Cross Examination (2003), Bidlo produced large-scale murals of Picasso's and Matisse's heads on the walls of MOMA's PS1, appropriated from the two artists' self-portraits. A central member of the appropriationist movement in 1980s New York, Bidlo associated with Philip Taaffe and Sherrie Levine. "Tight-assed art historical taboos," he has said, "I'm interested in exploring and penetrating those taboos."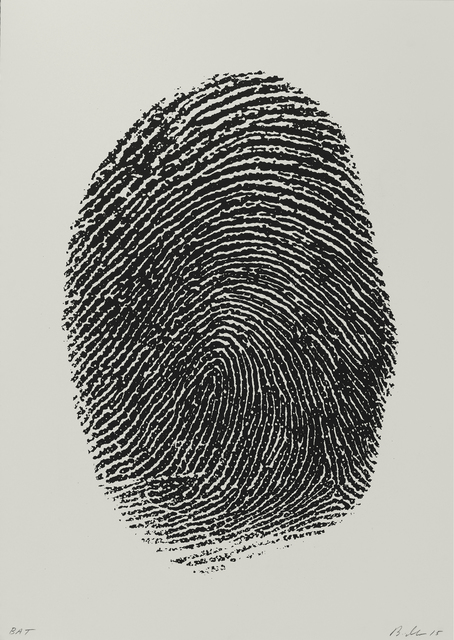 In the present work, Mike Bidlo has looked to the Italian conceptual artist, Piero Manzoni (1933-1963) and his 1962 print portfolio, 8 Tavole di accertamento (8 Tables of assessment), as a source of inspiration. Bidlo has taken the concept of appropriation and sent it off on a diagonal, for what clearly appears as …
In very fine condition, unframed.
Hand-signed by artist, Signed, dated and numbered in pencil
World House Editions, Middlebury, Connecticut
A controversial figure known for his appropriation of paintings, sculptures, and performances by 20th-century masters such as Picasso, Warhol, Duchamp, and Pollock, Mike Bidlo approaches iconic modernist works as readymades. Bidlo has staged renowned performances re-enacting Warhol's Factory and Pollock's action paintings and famous act of urinating into Peggy Guggenheim's fireplace. For Matisse/Picasso: A Cross Examination (2003), Bidlo produced large-scale murals of Picasso's and Matisse's heads on the walls of MOMA's PS1, appropriated from the two artists' self-portraits. A central member of the appropriationist movement in 1980s New York, Bidlo associated with Philip Taaffe and Sherrie Levine. "Tight-assed art historical taboos," he has said, "I'm interested in exploring and penetrating those taboos."
Not Manzoni (Impronte pollice sinistro, 1960), 2015
Offset lithograph printed on 300gsm cream white smooth Fabriano Artistico paper
20 × 14 in
50.8 × 35.6 cm
Edition of 60