Nobuyoshi Araki (Japanese, b.1940) is a prolific Contemporary Japanese photographer known for his diaristic capturing of everyday life. Born in Tokyo, Araki studied photography and film at Chiba University before working in advertising. He began to work exclusively as a photographer in 1972, and has since produced hundreds of photographic prints and books. Araki's work documents the quotidian elements of life: clouds, flowers, vibrant karaoke bars, Japanese toys, Tokyo cityscapes, and images of ordinary people. He is perhaps most well known for his nude photos of women. Many of these oft-controversial nudes depict women tightly bound with ropes in the Japanese bondage style known as Kinbaku. Considered by some to be pornographic, these works draw upon the tradition of Japanese Shunga, woodblock prints from the 17th century.
Araki has also worked as a filmmaker, and has photographed musicians Bjork and Lady Gaga. His works are part of numerous collections, including the Tate Modern in London and the San Francisco Museum of Modern Art.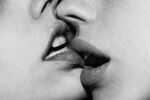 About Nobuyoshi Araki
Nobuyoshi Araki is a prolific photographer who has produced thousands of photographs over the course of his career. He became famous for "Un Voyage Sentimental" (1971), a series of photos depicting both banal and deeply intimate scenes of his wife during their honeymoon. A number of his works feature young women in sexualized situations: "Kinbaku", a series from 1979, features 101 photographs of women in rope bondage. He typically works in black-and-white photography, and his hallmark style is deliberately casual. "Rather than shooting something that looks like a professional photograph, I want my work to feel intimate, like someone in the subject's inner circle shot them," he says. More recently, Araki has been working on a series titled "Faces of Japan" (2009-) in which the artist photographs 500 to 1,000 people in each of Japan's prefectures.
Japanese, b. 1940, Tokyo, Japan
Solo Shows
Group Shows
2015
For a New World to Come: Experiments in Japanese Art and Photography, 1968-1979
2015
Masters Projects,
Brooklyn,
Stare Into The Rising Sun (Editions by Contemporary Asian Art Stars)
2014
Fred Torres Gallery,
New York,