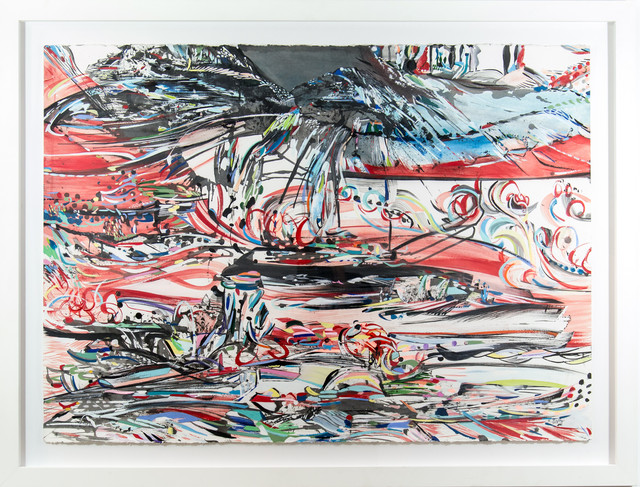 Inner Journey 1, 2017
Acrylic on Stonehenge 100% cotton rag paper
30 1/4 × 41 3/4 in
76.8 × 106 cm
$15,500
Ships from New York, NY, US
Shipping: $300 domestic only

Regina Scully is a New Orleans-based painter long known for her complex, abstract landscapes that …
Drawing, Collage or other Work on Paper
Hand-signed by artist, Artwork is signed on the back.
Certificate of authenticity
Regina Scully paints large-scale, tumultuous landscapes in acrylic on canvas or wood that occupy a space between abstraction and figuration. Aiming to capture the phenomenon of contemporary cities from the perspective of an embodied subject, so that viewers feel inside the work, Scully renders fragmented forms suggestive of architecture and the cramped spaces of urban life. To create her frenetic paintings, she adapts her process slightly with each work, building up color and line intuitively until a composition materializes. Scully has said that she intends to leave room in her work for imaginary and subconscious spaces, and that she considers her paintings to "contain myriad pathways for exploration into the personal psyche as well as the collective unconscious."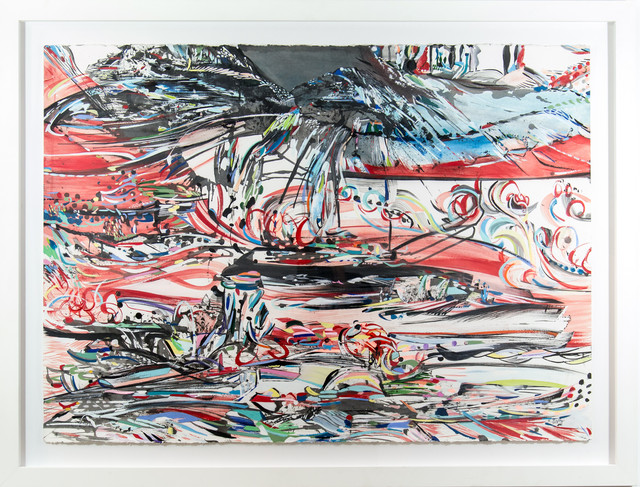 Regina Scully is a New Orleans-based painter long known for her complex, abstract landscapes that represent multiple levels of society, its physical structures and its inhabitants moving about amongst them. Over the years, her Mindscape and Inner Journey series have both evolved to focus more deeply on the individual …
Drawing, Collage or other Work on Paper
Hand-signed by artist, Artwork is signed on the back.
Certificate of authenticity
Regina Scully paints large-scale, tumultuous landscapes in acrylic on canvas or wood that occupy a space between abstraction and figuration. Aiming to capture the phenomenon of contemporary cities from the perspective of an embodied subject, so that viewers feel inside the work, Scully renders fragmented forms suggestive of architecture and the cramped spaces of urban life. To create her frenetic paintings, she adapts her process slightly with each work, building up color and line intuitively until a composition materializes. Scully has said that she intends to leave room in her work for imaginary and subconscious spaces, and that she considers her paintings to "contain myriad pathways for exploration into the personal psyche as well as the collective unconscious."
Inner Journey 1, 2017
Acrylic on Stonehenge 100% cotton rag paper
30 1/4 × 41 3/4 in
76.8 × 106 cm
$15,500
Ships from New York, NY, US
Shipping: $300 domestic only