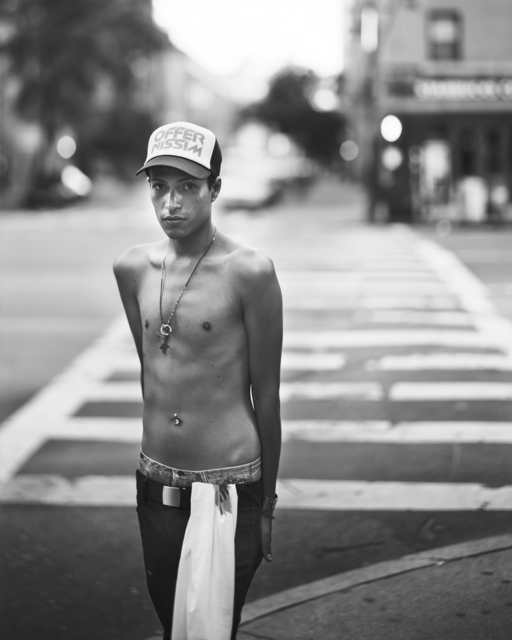 10:26
Archival Pigment Print
12 1/2 × 10 in
31.8 × 25.4 cm
Edition 1/5
Visual AIDS Benefit Auction
Framed, framed dimensions: 12" x 14"
From his intimate hotel-room self-portraits, which document travels around the globe with his boyfriend, to his portrait series of adolescent boys in the New England town of Fall River, American photographer Richard Renaldi uses photography in order to explore human relationships and identity. For one of his most innovative series, "Touching Strangers", Renaldi arranged people he had never met into poses usually associated with photographs of friends or family, as a way to examine boundaries and the way we relate to others. This body of work was inspired by an image the artist took while photographing bus stations across America, in which the artist's lens created a connection between two unrelated figures. "I wanted the images to explore how notions of trust, love, social conventions, and taboos are expressed through body language," Renaldi said of the work. "After that it was really just getting up the courage to actually go out and do it."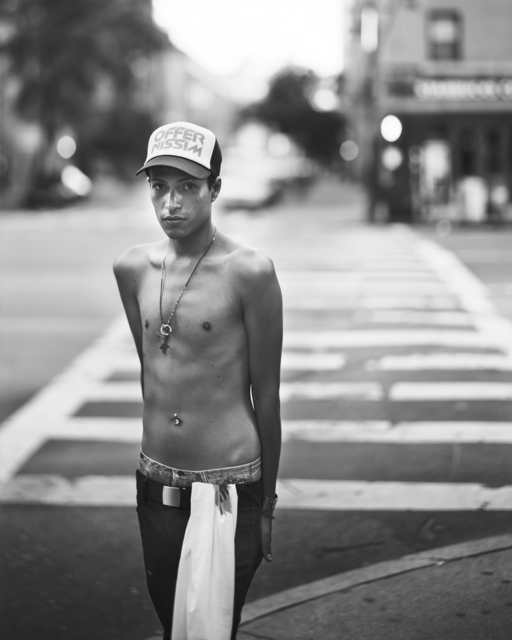 Visual AIDS Benefit Auction
Framed, framed dimensions: 12" x 14"
From his intimate hotel-room self-portraits, which document travels around the globe with his boyfriend, to his portrait series of adolescent boys in the New England town of Fall River, American photographer Richard Renaldi uses photography in order to explore human relationships and identity. For one of his most innovative series, "Touching Strangers", Renaldi arranged people he had never met into poses usually associated with photographs of friends or family, as a way to examine boundaries and the way we relate to others. This body of work was inspired by an image the artist took while photographing bus stations across America, in which the artist's lens created a connection between two unrelated figures. "I wanted the images to explore how notions of trust, love, social conventions, and taboos are expressed through body language," Renaldi said of the work. "After that it was really just getting up the courage to actually go out and do it."
10:26
Archival Pigment Print
12 1/2 × 10 in
31.8 × 25.4 cm
Edition 1/5