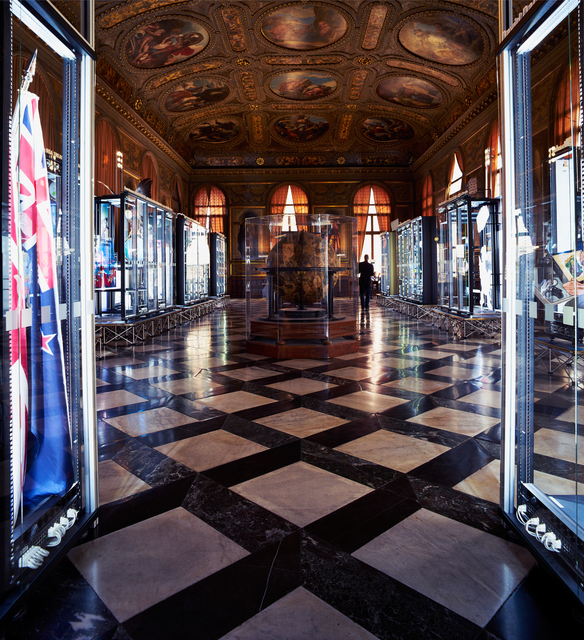 Secret Power (Installation view), 2015
Photo by Alex John Beck for Artsy.

In the context of new technological advances rendering devices obsolete almost as soon as one grows accustomed to the latest model, Simon Denny reflects on media production, distribution, and consumption. The television, having considerably diminished in bulk and cultural dominance over the artist's lifetime, serves as a recurring motif throughout Denny's installations and videos. In Deep Sea Vaudeo (2009), for example, six sets in various sizes and states of sleekness (some placed on stands or shelving units) play different footage, ranging from underwater shots of coral reefs, to relaxation videos, to sales displays. "What looks almost banal or cobbled together," notes Catrin Lorch in Frieze, "is a multi-layered farewell to the triangular relationship between performance, sculpture and media art—a relationship now overtaken by flat screens, computer monitors and online personas."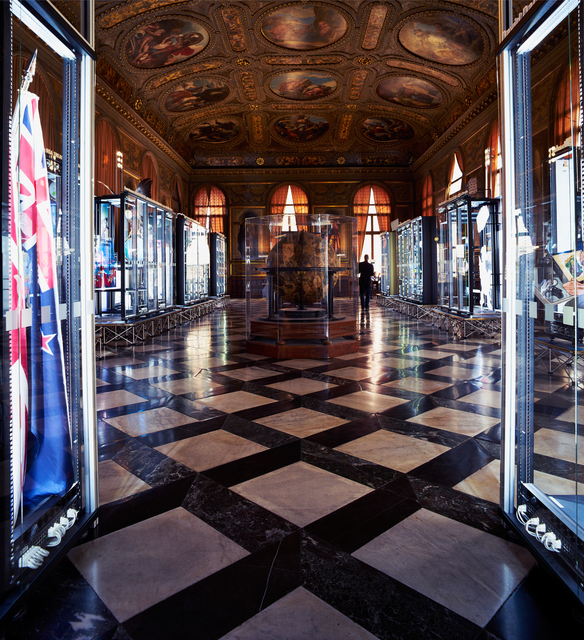 Photo by Alex John Beck for Artsy.

In the context of new technological advances rendering devices obsolete almost as soon as one grows accustomed to the latest model, Simon Denny reflects on media production, distribution, and consumption. The television, having considerably diminished in bulk and cultural dominance over the artist's lifetime, serves as a recurring motif throughout Denny's installations and videos. In Deep Sea Vaudeo (2009), for example, six sets in various sizes and states of sleekness (some placed on stands or shelving units) play different footage, ranging from underwater shots of coral reefs, to relaxation videos, to sales displays. "What looks almost banal or cobbled together," notes Catrin Lorch in Frieze, "is a multi-layered farewell to the triangular relationship between performance, sculpture and media art—a relationship now overtaken by flat screens, computer monitors and online personas."
Secret Power (Installation view), 2015