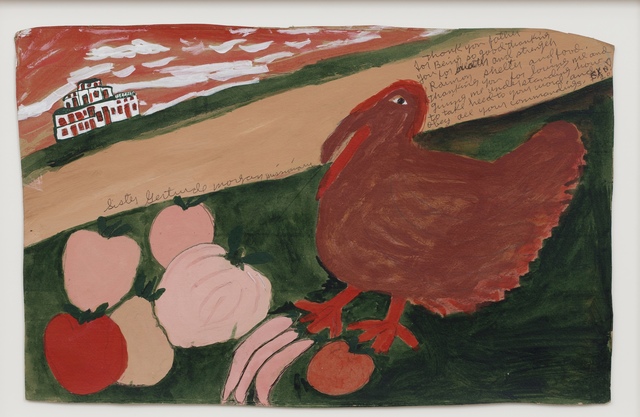 "Thank you father for being so good", ca. 1960's
Mixed media on hardboard
12 × 18 1/2 in
30.5 × 47 cm

Inscribed: "Thank you father for being so good thanking you for health and strength, shelter and …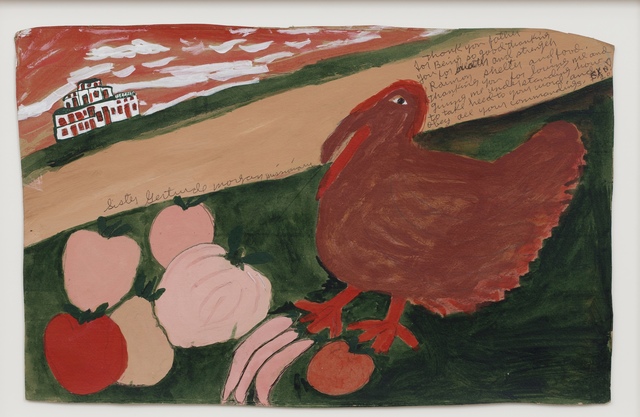 Inscribed: "Thank you father for being so good thanking you for health and strength, shelter and food. Thanking you for loving me and giving me understanding how to take heed to your word. and obey all your commandings".
Signed: "Sister Gertrude Morgan Missionary"
Framed: 15 5/8 x 22 3/4 in.
"Thank you father for being so good", ca. 1960's
Mixed media on hardboard
12 × 18 1/2 in
30.5 × 47 cm