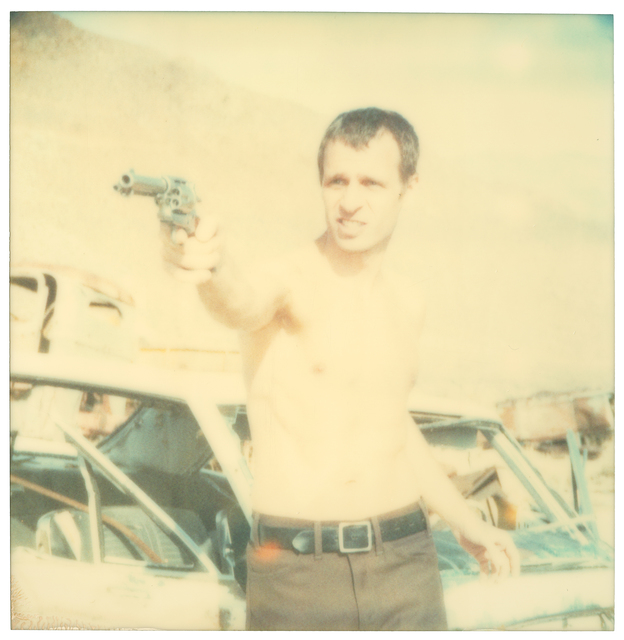 Reload! - I changed my mind, 2003
Analog C-Print, hand-printed by the artist on Fuji Crystal Archive Paper, based on a Polaroid, mounted on Aluminum with matte UV-Protection
22 4/5 × 22 2/5 × 1/10 in
58 × 57 × 0.3 cm
Edition 2/5 + 2AP
$2,300
Ships from Berlin, DE
Free shipping worldwide
VAT included in price
Bombay Beach, Berlin, Santa Monica, Los Angeles, Morongo Valley, Miami, New York, Basel, Arles

Instantdreams
Bombay Beach, Berlin, +7 more
•
Reload! - I changed my mind (Wastelands),
Edition 2/5 , 57x56cm, 2003
analog C-Print, hand-printed by …
Hand-signed by artist, Signed on verso
Certificate of authenticity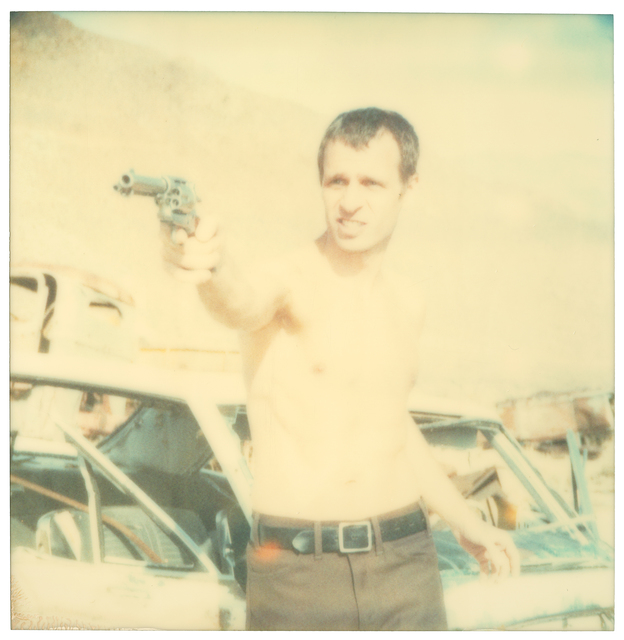 Instantdreams
Bombay Beach, Berlin, +7 more
•
Reload! - I changed my mind (Wastelands),
Edition 2/5 , 57x56cm, 2003
analog C-Print, hand-printed by the artist on Fuji Crystal Archive Paper,
based on an expired Polaroid, Artist inventory Number 1173.02,
mounted on Aluminum with matte UV-Protection.
Signed on verso.
For sale is a piece from the Wastelands series.
…
Hand-signed by artist, Signed on verso
Certificate of authenticity
Reload! - I changed my mind, 2003
Analog C-Print, hand-printed by the artist on Fuji Crystal Archive Paper, based on a Polaroid, mounted on Aluminum with matte UV-Protection
22 4/5 × 22 2/5 × 1/10 in
58 × 57 × 0.3 cm
Edition 2/5 + 2AP
$2,300
Ships from Berlin, DE
Free shipping worldwide
VAT included in price
Bombay Beach, Berlin, Santa Monica, Los Angeles, Morongo Valley, Miami, New York, Basel, Arles