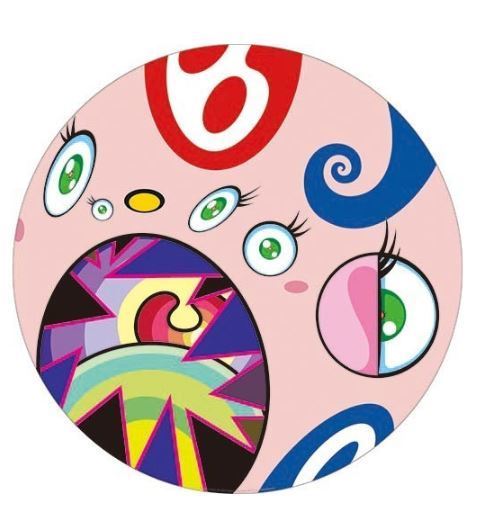 We Are The Square Jocular Clan (Rainbow) (3), 2018
Offset lithograph
18 in diameter
45.7 cm diameter
Edition of 300

Hand-signed by artist, Signed and numbered.
One of the most acclaimed artists to emerge from postwar Asia, Takashi Murakami—"the Warhol of Japan"—is known for his contemporary Pop synthesis of fine art and popular culture, particularly his use of a boldly graphic and colorful anime and manga cartoon style. Murakami became famous in the 1990s for his "Superflat" theory and for organizing the paradigmatic exhibition of that title, which linked the origins of contemporary Japanese visual culture to historical Japanese art. His output includes paintings, sculptures, drawings, animations, and collaborations with brands such as Louis Vuitton. "Japanese people accept that art and commerce will be blended; and in fact, they are surprised by the rigid and pretentious Western hierarchy of "high art'," Murakami says. "In the West, it certainly is dangerous to blend the two because people will throw all sorts of stones. But that's okay—I'm ready with my hard hat."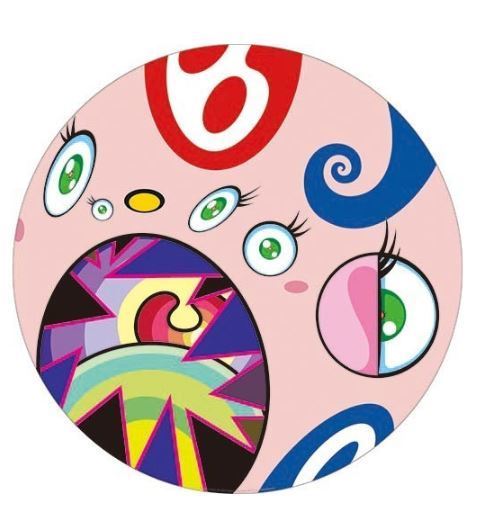 Browse our latest availability at www.loughercontemporary.shop
Lougher Contemporary is breaking the traditional rules of the art market, offering a new way to browse and view art. With a focus on competitive pricing, 5* customer service & full transparency over condition and total costs, Lougher Contemporary has …
Hand-signed by artist, Signed and numbered.
One of the most acclaimed artists to emerge from postwar Asia, Takashi Murakami—"the Warhol of Japan"—is known for his contemporary Pop synthesis of fine art and popular culture, particularly his use of a boldly graphic and colorful anime and manga cartoon style. Murakami became famous in the 1990s for his "Superflat" theory and for organizing the paradigmatic exhibition of that title, which linked the origins of contemporary Japanese visual culture to historical Japanese art. His output includes paintings, sculptures, drawings, animations, and collaborations with brands such as Louis Vuitton. "Japanese people accept that art and commerce will be blended; and in fact, they are surprised by the rigid and pretentious Western hierarchy of "high art'," Murakami says. "In the West, it certainly is dangerous to blend the two because people will throw all sorts of stones. But that's okay—I'm ready with my hard hat."
We Are The Square Jocular Clan (Rainbow) (3), 2018
Offset lithograph
18 in diameter
45.7 cm diameter
Edition of 300