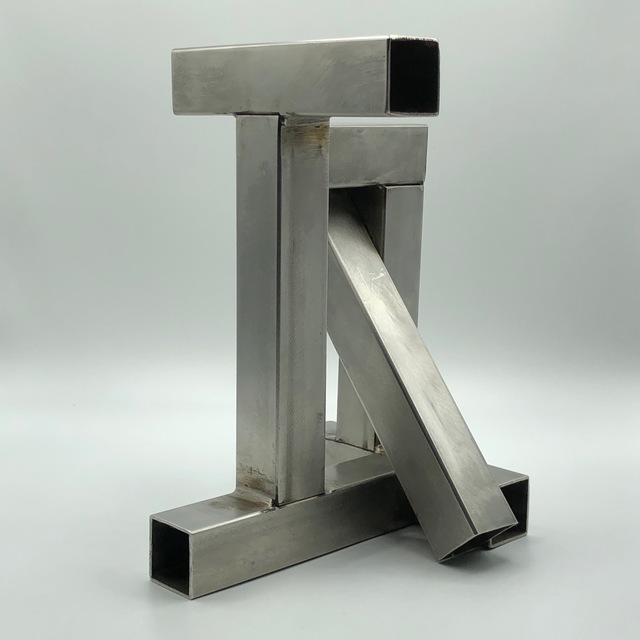 T-Square Maquette , 1975
Welded Stainless Steel
9 3/4 × 7 1/2 × 7 in
24.8 × 19.1 × 17.8 cm

Joseph K. Levene Fine Art, Ltd.
Tony Rosenthal T-Square, unique maquette, Tony Rosenthal T-Square, Structural Steel sculpture, 76 …
Hand-signed by artist, Incised "Tony Rosenthal" on the lower edge
Certificate of authenticity
© Estate of Tony Rosenthal / Licensed by VAGA at Artists Rights Society (ARS), NY

Best known for his monumental sculptures in public spaces, Tony Rosenthal produced major works in cities across the United States, from Chicago, Detroit, and Honolulu, to Los Angeles and Miami. His most famous work is Alamo in Manhattan's Astor Place, also known as the The Cube, a 15-foot revolving Cor-Ten steel sculpture that is considered a New York City landmark. The playwright Edward Albee once observed about Rosenthal's work: "His monumental outdoor pieces, set in landscapes or in busy city spaces, seem always to have been there…Like all the important metal workers—like Stankiewicz, like Caro, like Serra, like Chamberlain—Rosenthal's objects instruct us, alter our perceptions, disturb and thrill us by their audacity, their wonder and their inevitability."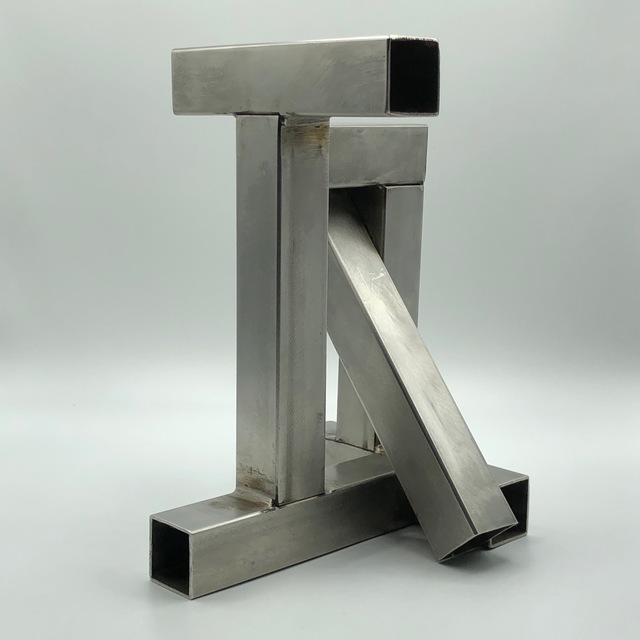 Joseph K. Levene Fine Art, Ltd.
Hand-signed by artist, Incised "Tony Rosenthal" on the lower edge
Certificate of authenticity
© Estate of Tony Rosenthal / Licensed by VAGA at Artists Rights Society (ARS), NY

Best known for his monumental sculptures in public spaces, Tony Rosenthal produced major works in cities across the United States, from Chicago, Detroit, and Honolulu, to Los Angeles and Miami. His most famous work is Alamo in Manhattan's Astor Place, also known as the The Cube, a 15-foot revolving Cor-Ten steel sculpture that is considered a New York City landmark. The playwright Edward Albee once observed about Rosenthal's work: "His monumental outdoor pieces, set in landscapes or in busy city spaces, seem always to have been there…Like all the important metal workers—like Stankiewicz, like Caro, like Serra, like Chamberlain—Rosenthal's objects instruct us, alter our perceptions, disturb and thrill us by their audacity, their wonder and their inevitability."
T-Square Maquette , 1975
Welded Stainless Steel
9 3/4 × 7 1/2 × 7 in
24.8 × 19.1 × 17.8 cm